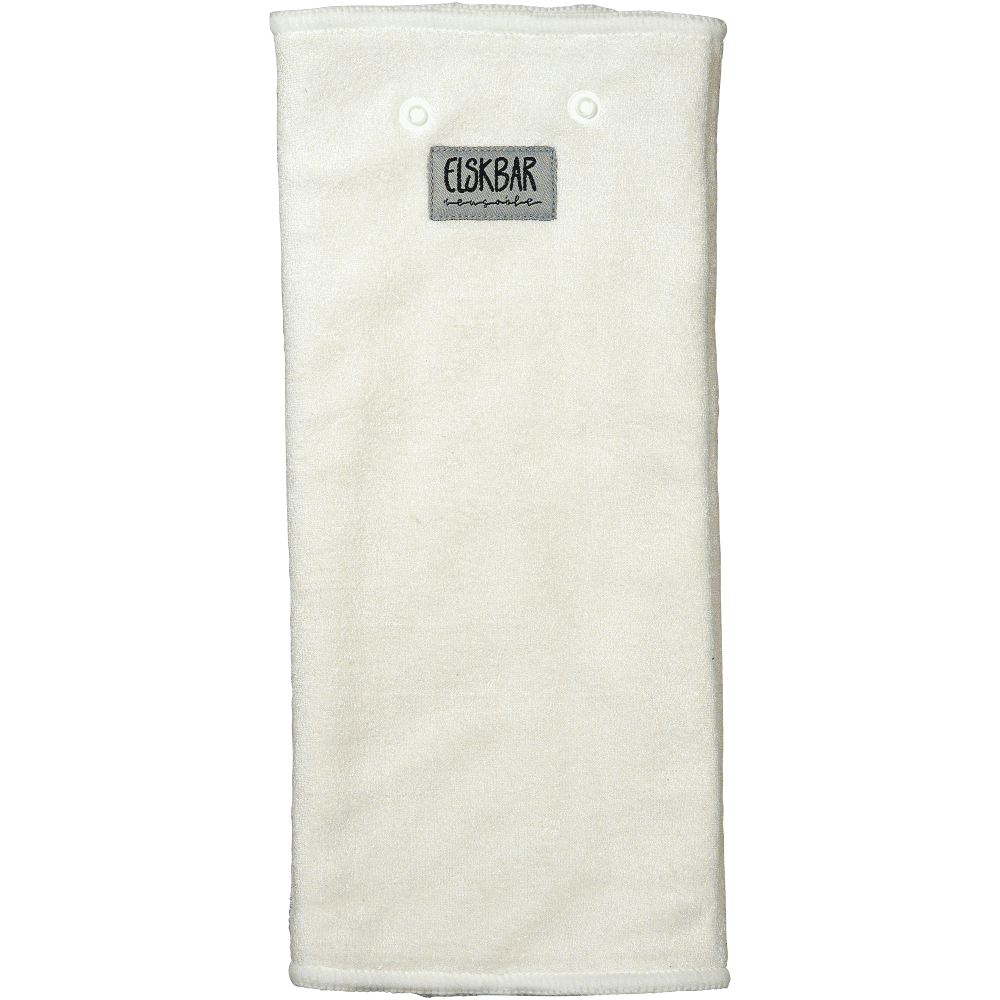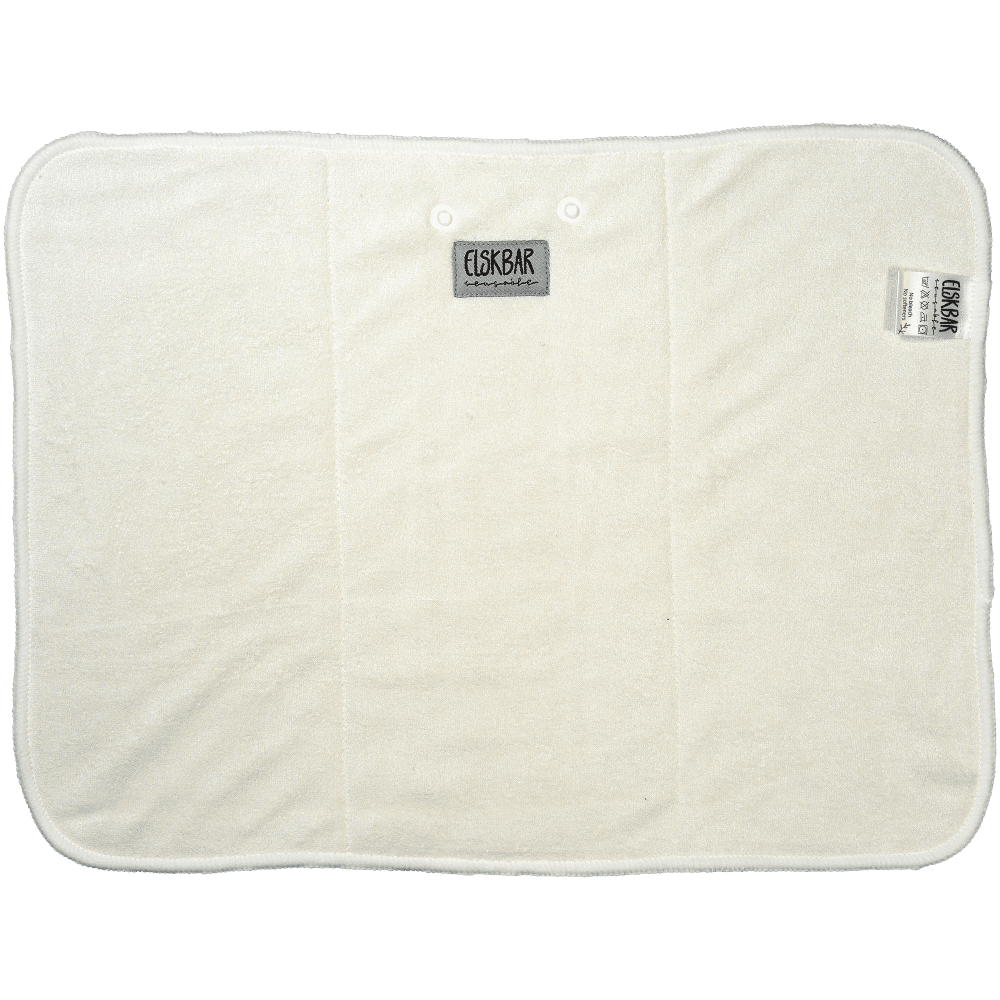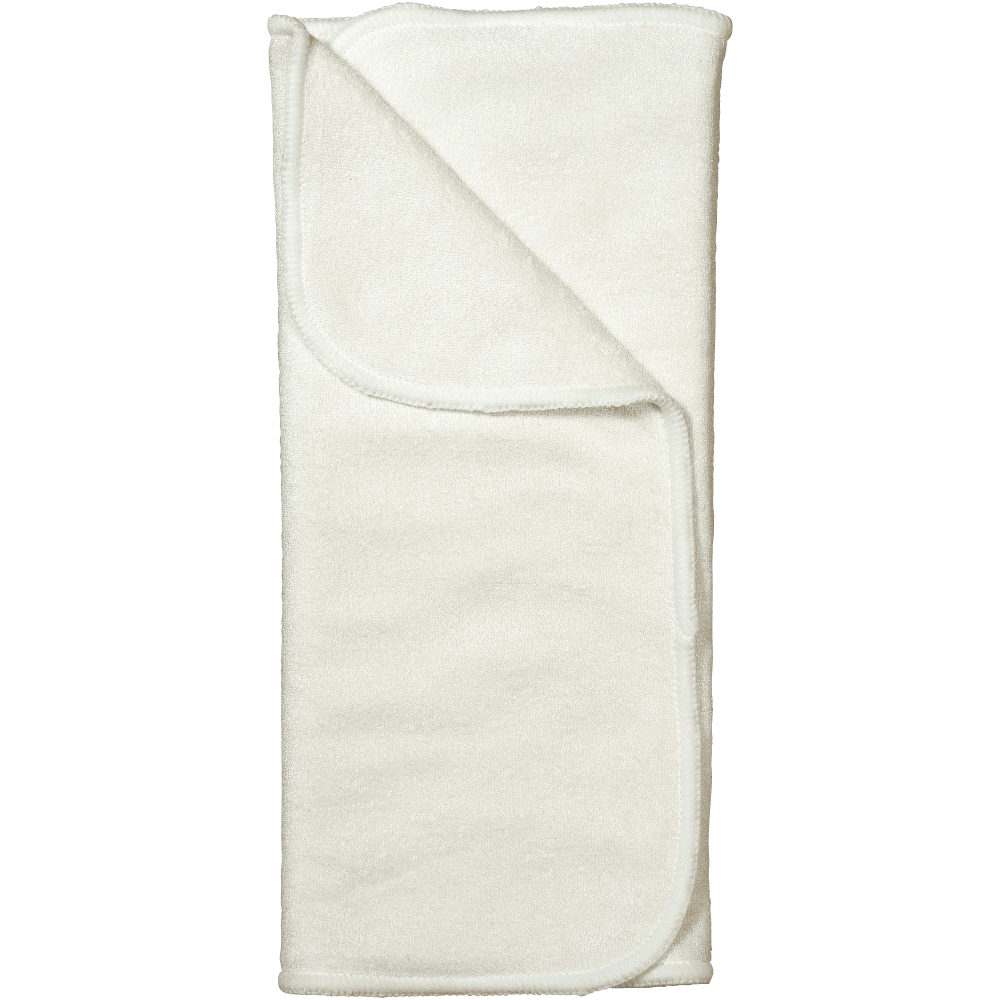 Insert

Bamboo Prefold

11.00 $
The softest bamboo insert.
You are going to love this super soft bamboo prefold insert.
A prefold is a large insert that folds up to give a lot of absorbency.
Elskbar's prefold can be folded in a lot of different ways and you can thereby achieve exactly the absorbency you need for your child. You can fold it on both the short way and the long way.
The material is soft bamboo terry that is sewn in three sections. It has got 3 x 4 x 3 layers of absorbency. This means when you fold it you can achieve 10 layers of absorbent material. If you fold it on the other way you can get 9 layers at the bum, 12 layers in the middle, and 9 layers at the front. It is perfect for a heavy wetter or to use in the nighttime diaper.
The prefold has two snaps which makes it easy to snap it into both the Cover All and Natural Snap-In.
If you want to use this bamboo prefold for your Cover All, we recommend that you have 3 inserts per cover.
In addition, you can use the extra inserts to boost your diaper for long car rides or for the night.
The inside of the prefold has got a polyester mesh in which there are sewn loops of bamboo. Therefore, there will be no polyester against the child's skin, but the mesh on the inside provides stability, increases the resistance and you avoid that the prefold shrinks.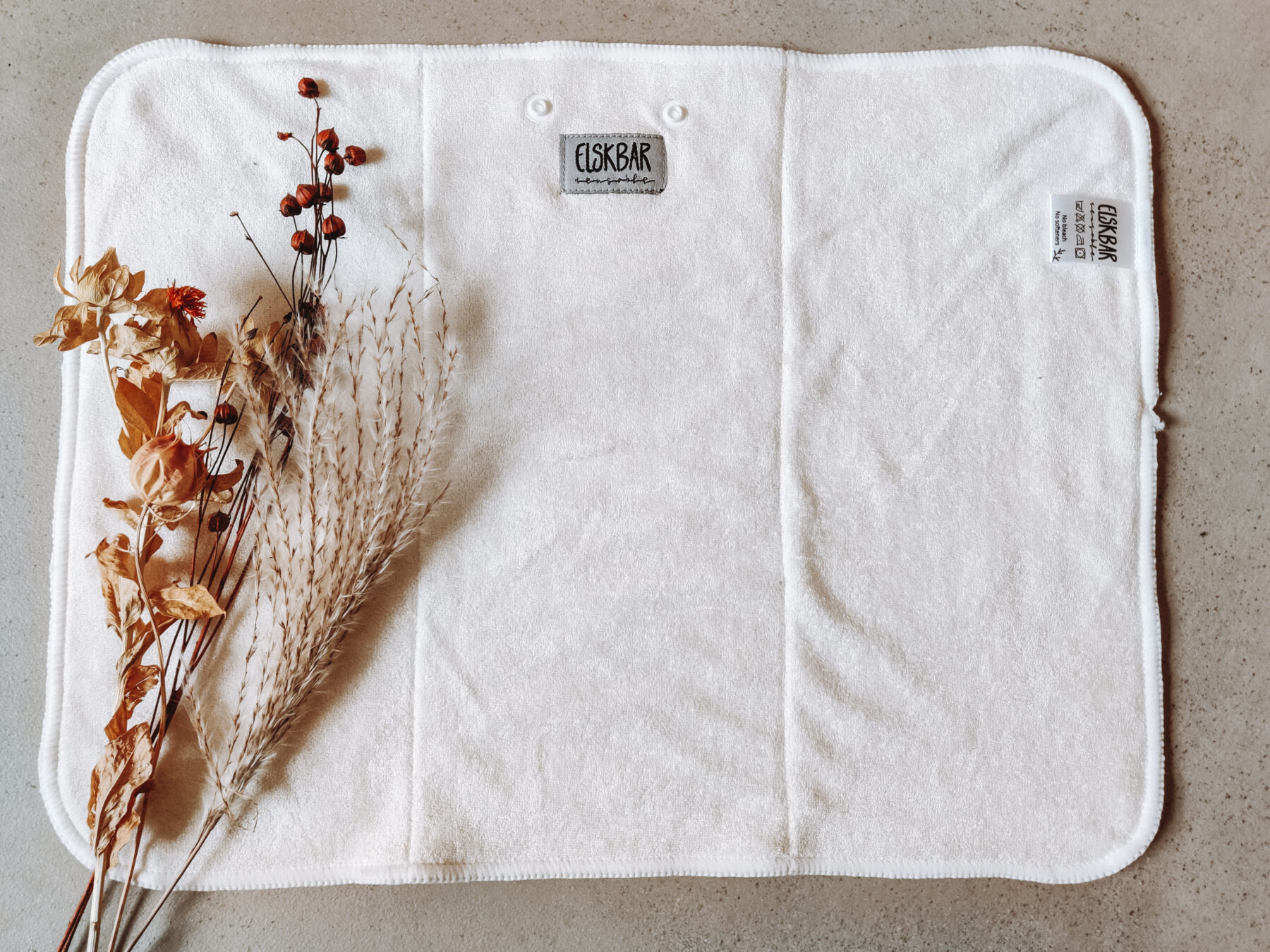 Specifications
Bamboo Prefold
Dimensions

30 x 39 cm

Material

85% bamboo
15% polyester
Washing instructions
Wash
How do you wash inserts for cloth diapers?

The prefold should be unsnaped from the cover before washing. It can be washed up to 60 degrees with a cold pre-wash.

See detailed washing instructions for cloth diapers.
Drying
How do you dry inserts for cloth diapers?

We recommend inserts to hang dry, but it can be dryed on low heat if necessary.

See detailed guide to drying cloth diapers.