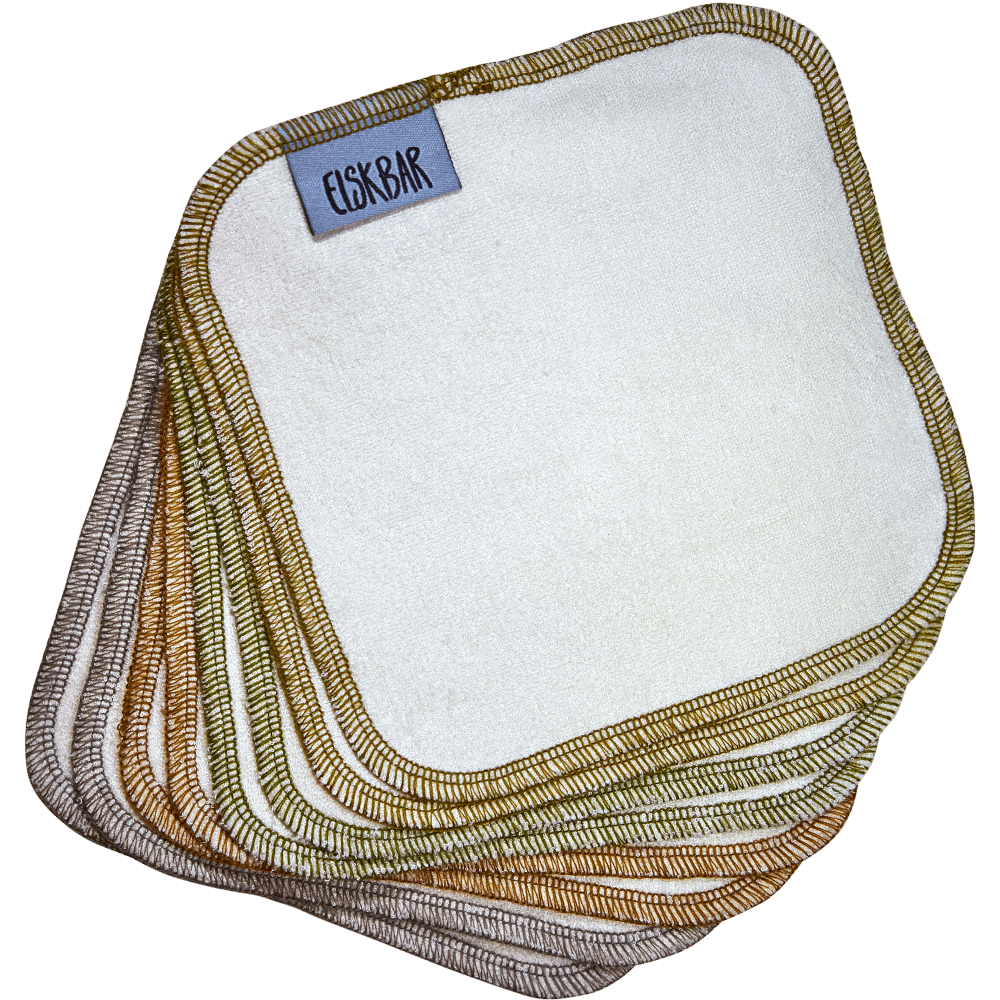 Bamboo Cloth Wipes
14.50 $
Reusable cloth wipes save the environment
These bamboo cloth wipes safes the environment from a lot of waste from wet wipes, foam cloths, and paper towels which are usually used in large quantities in families with children. You can really make a big difference to the baby's skin, the environment, and the wallet by switching to reusable cloth wipes.
Elskbar bamboo cloth wipes can be used when cleaning your baby's bum and can easily be washed together with cloth diapers. The loops from the bamboo terry makes the wipes really good at "catching" everything, so they are very dreary in use. They are made of two layers of bamboo terry and absorb very well, so they can also be used as a small booster in the cloth diapers.
They can also be used when the baby needs to dry the nose, dirty fingers, or mom can use them to remove make-up. There are a lot of applications.
The bamboo cloth wipes have got stitching with 4 beautiful Elskbar colors and come in a pack of 8 pieces – 2 pieces of each color.
You can never get too many cloth wipes- but something around 16-24 pcs is great depending on what you use them for.
NOTE: This is a new and improved version. The bamboo is softer and the logo label is smaller so it does not bother when used.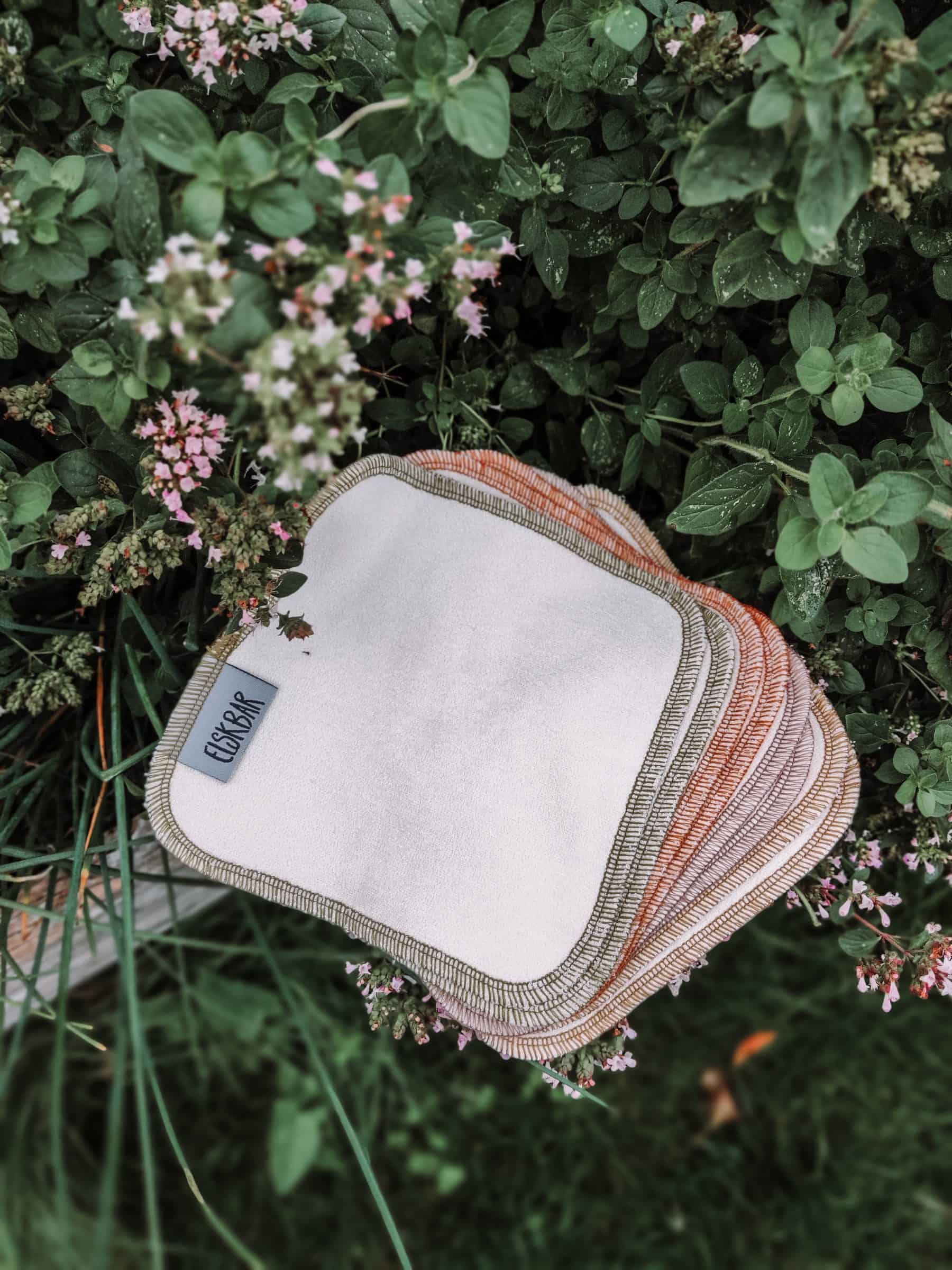 Specifications
Bamboo Cloth Wipes
Dimensions

Pack of 8 pcs. 15 cm x 15 cm

Materials

Two layers of bamboo terry. 85% bamboo and 15% polyester.
Washing instructions
Wash
How do you wash bamboo cloth wipes?

Wash at 60 degrees.
Drying
How do you dry bamboo cloth wipes?

Bamboo cloth wipes can hang to dry or dry in dryer.