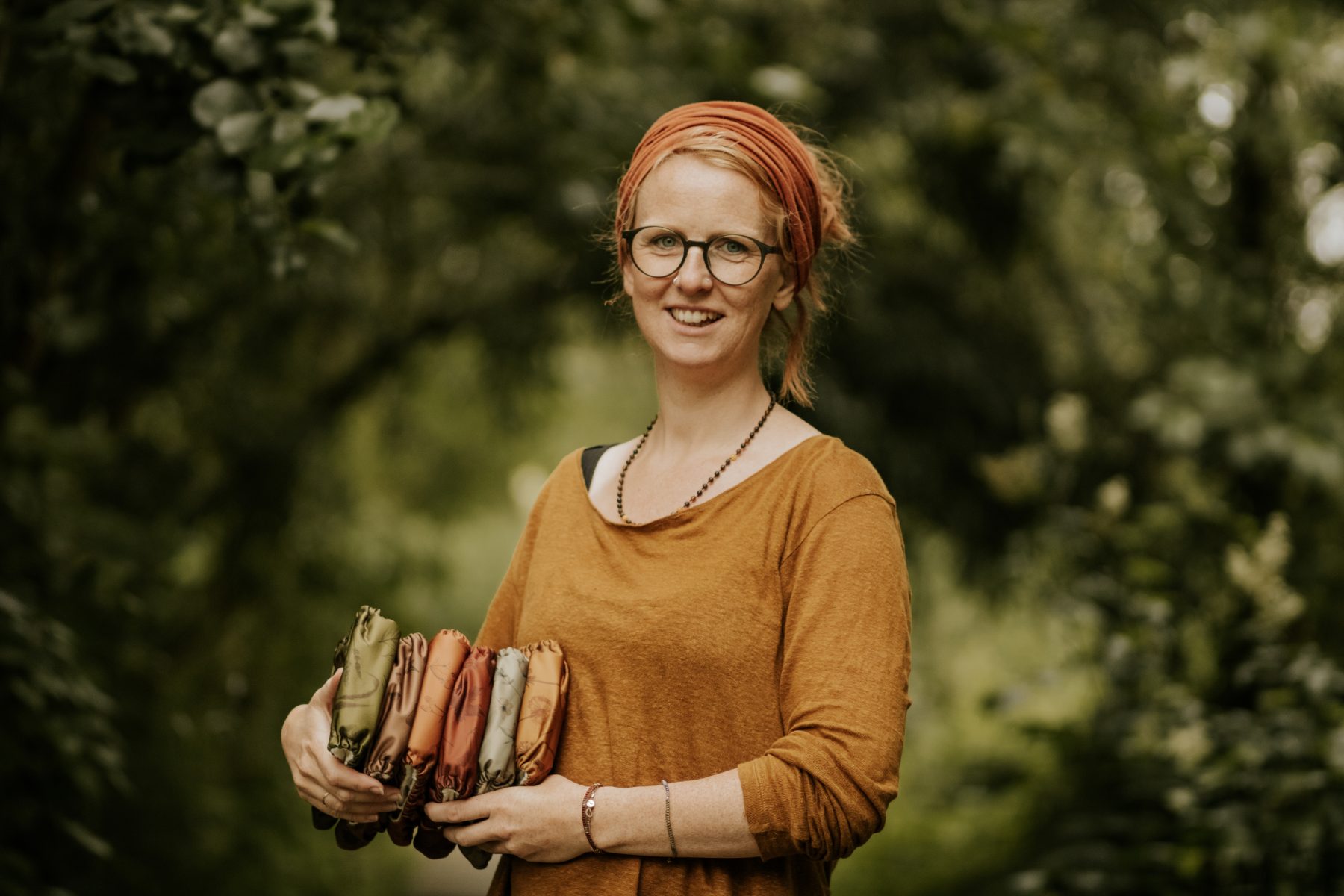 The beginning of Elskbar
My name is Louise Gronemann, and I am first and foremost the mother of four lovely boys from 2011, 2014, 2018, and 2021. I live in Brabrand near Aarhus in a beautiful old house with my beautiful husband and our boys.
But most relevantly, I'm a huge cloth diaper nerd who just can't help but do this – make my own cloth diaper brand.
A seed was sown
My almost embarrassing passion for cloth diapers started when I was pregnant with my oldest son 12 years ago in 2010.
I bought a single cloth diaper in a webshop. Back then, there were very few brands to choose from. He got it on when he was born, and then he delivered a decent amount of nursing poop, and then I stood there with a disgusting diaper and didn't know what to do with it. He never got it back on.
Then I started cloth diapering
Three years later, I became pregnant again, and there the market for cloth diapers had grown, so there was more information to be obtained. I bought the big newborn stash and got started from day one. It was a huge success and I was sold. I researched everything about cloth diapers and went to all the diaper grams (meetings with other cloth diaper parents) I could dust up and also held quite a few myself. Over time, I have guided many newbies in the world of cloth diapers. They have visited me and seen and tried and borrowed many cloth diapers. I liked that – being allowed to tell about what I knew so much about and what I was passionate about.
I started sewing my own diapers and testing a lot of patterns. It was cool to be able to design a diaper so that it had beautiful prints and the absobency my boy needed. I fantasized about making my own cloth diaper brand, but it didn't turn into more than a dream. When my middle son got clean, it was a bit sad. The diapers were put away in the basement, and then they just lay there.
Another child was born
Fortunately, I got pregnant again a year later, and then I was able to geek out on cloth diapers again. New brands had come on the market lately and I again went all in from day one with my third son.
Over time, I became more and more critical and demanding. I wanted the diapers to really have enough absorbency as my son really peed a lot. I only found one brand that really had a strong absorbency. It was good in theory, but the diaper simply got too big and had a bad fit. If I found a diaper that fit well, I could be sure that it needed to be boosted further. There simply wasn't enough absorbency. I was looking for natural materials against the skin, but too many brands had fleece or other plastic against the skin. The engagement dropped and we were in a period on disposable diapers. It was nice and easy and I didn't actually miss the cloth diapers.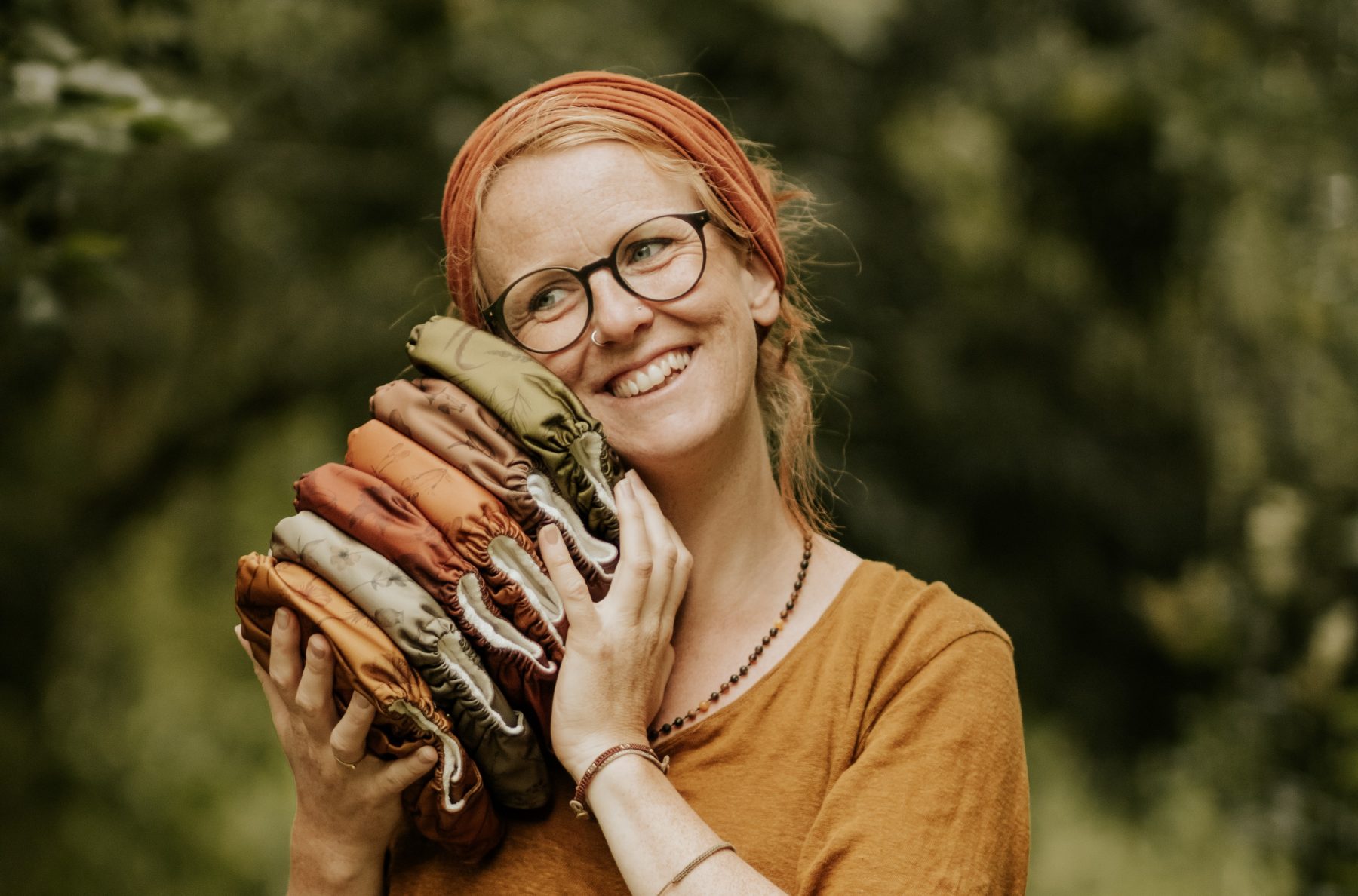 The motivation came back
But one day when my friend needed help getting started with cloth diapers, I found them again, and I told and explained and suddenly the spirit returned. That's when I got the idea to make my own diaper, which had everything I was looking for – the best of other brands boiled together into a single diaper. Lots of absorbency, good fit, natural materials against the skin, delicious beautiful unisex prints – a diaper that just sits right in the closet in every way.
So back in 2014, I had the desire to make my very own cloth diaper brand, but it turned out that time was spent scraping together a lot of experience before the perfect diaper could be designed.
From idea to product
In the last year and a half, before Elskbar became a reality, nights of countless feeds were spent thinking and fantasizing about materials, colors, fit, and everything that makes for the best products. The ideas have been brought to life by my beloved sewing machines here in Aarhus and later tested and corrected and tested again – on my third son and a lot of other delicious babies. Thank you to all the baby bums who have helped the diapers well on their way. Only the best ideas are put into production.
Now I'm sitting here and have designed products that are just super good. I'm looking forward to sharing the products with you and showing you a world of cloth diapers and cloth pads, even more than a little child.
My fourth son joined in 2021
We were enriched with another son in the summer of 2021 and had the pleasure of using Elskbar from the first diaper. Once again, I could geek cloth diapers and further develop and customize Elskbars products. And I can once again just say that Elskbar's products are truly amazing.
And the story goes on.
Elskbar was launched in 2020 and took the world by storm.
In 2022, Elskbar shipped diapers to as many as 35 countries worldwide and had 20 retailers.
The warehouse started at a small children's room, came to larger premises in the basement, and later in the in-laws' barn. In November 2022, Elskbar moved to a large warehouse with space for an office, webshop, and showroom.
I am infinitely grateful for everything that the last years with Elskbar have brought with them. And I owe a huge thank you to all my customers for the huge interest and support that they have given me and Elskbar.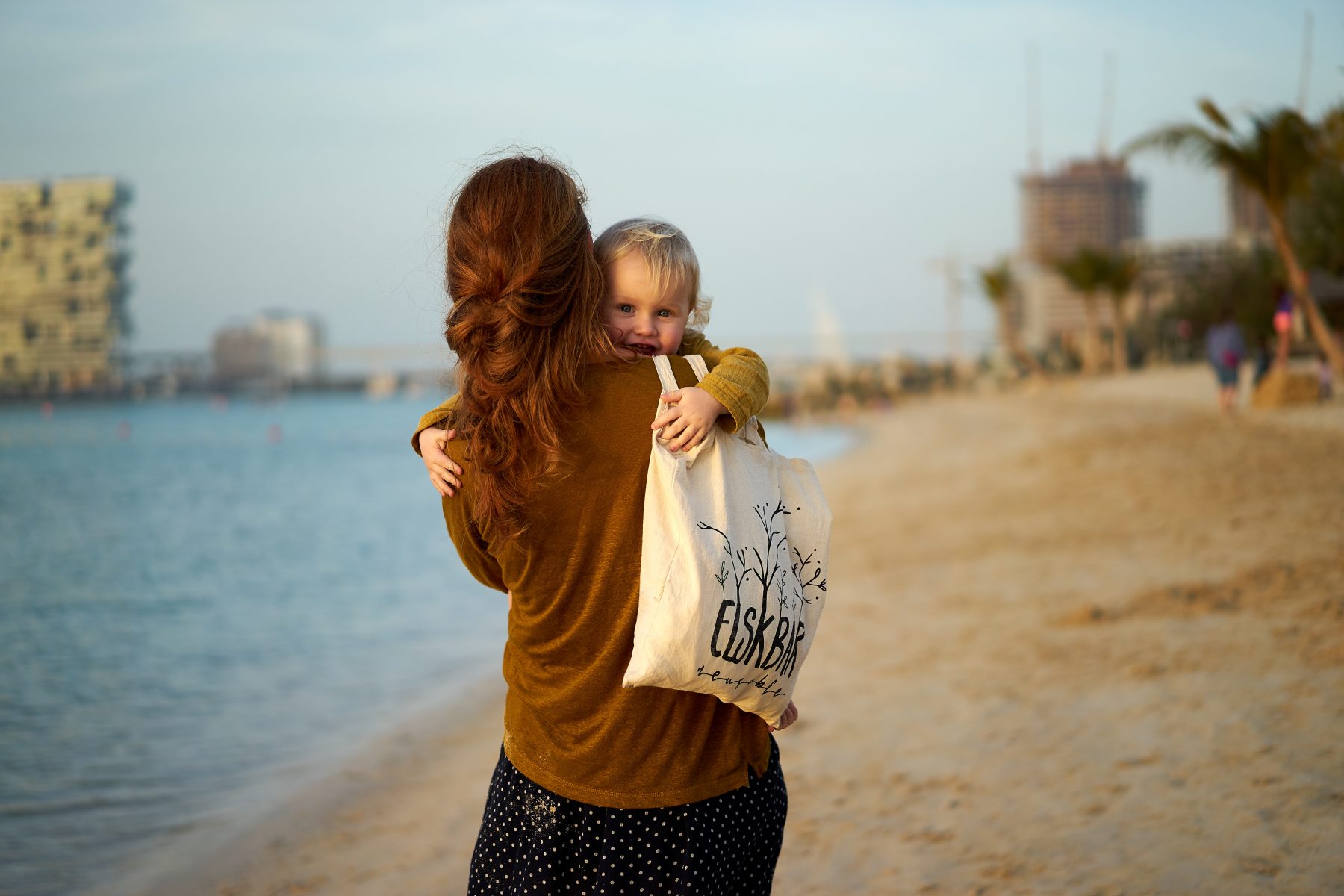 Behind the production of Elskbar's products
Production has started after contact with many different manufacturers. Skype meetings and countless email correspondences with a good handful of manufacturers have finally ended up in the choice of only the best manufacturers.
Elskbar's manufacturer of cloth diapers is located in China and is a small factory that primarily sews modern cloth diapers. There are 70 employees and the owner provides them with extremely good working conditions. He is very aware that employees must have a fair salary, short working days and the possibility of extra days off if needed. The youngest employee is 28 years of age.
At Elskbar, we are in contact with the manufacturer almost daily to talk about the products, but also to talk about ordinary everyday things such as family and children, Christmas, and New Year.
"Made in China" represents something negative for many, but it is actually possible to find a conscious and fair manufacturer in China.
If you have any further questions, please feel free to contact us.
Pictures of the products
Most of the pictures you see of our products are taken by super talented Gunilla Bjørn Bisgaard, who is also a huge cloth diaper nerd herself. She has the profile @cloth.diaper.addict on Instagram.
In addition, we have a really skilled photographer, Maria Lyngsø Hougaard, to take lifestyle pictures of our diapers in use. You can find Maria on her two Instagram profiles @marias_morskab and @marialynphotography.