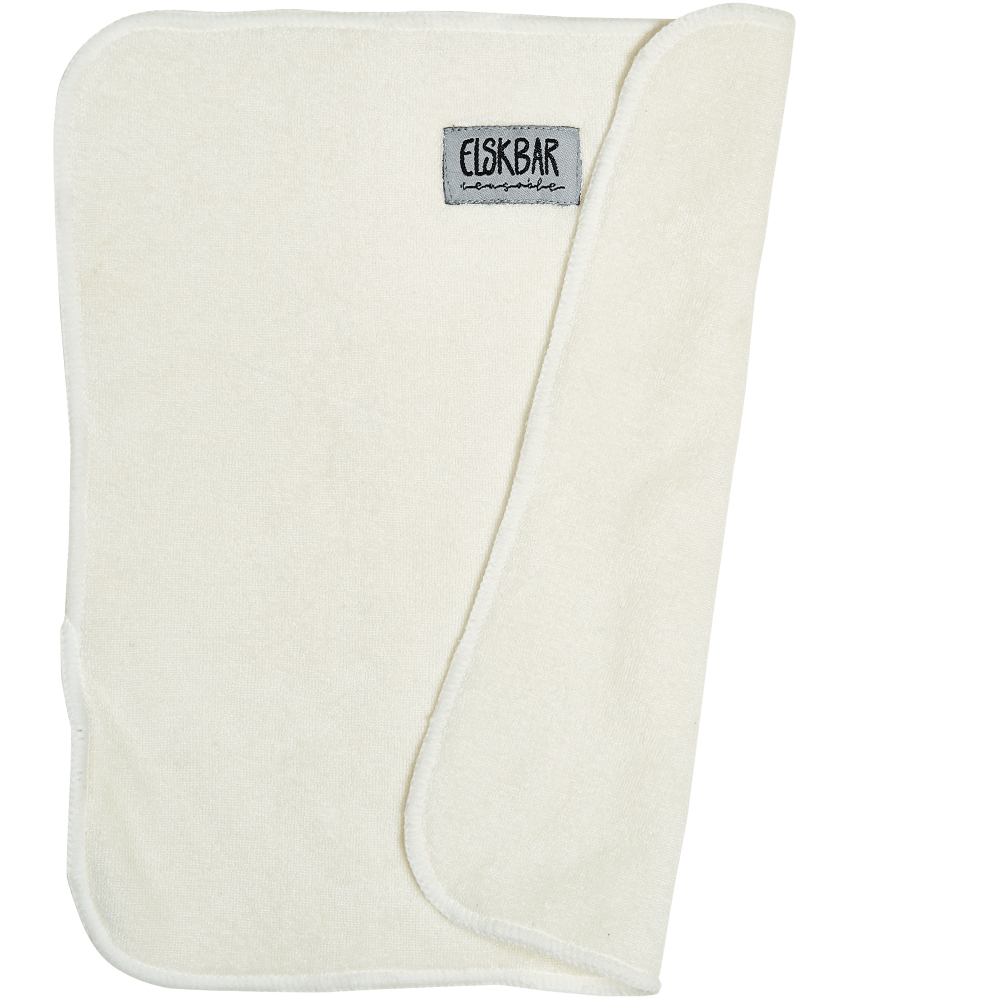 Booster/newborn insert
7.50 $
Boost your diapers for better absorbency
This square insert can be used as a booster for all kinds of diapers or as extra inserts for your Elskbar newborn diapers.
The booster measures 25 x 27 cm and consists of three layers of soft and super absorbent bamboo terry.
The insert can be used when your cloth diaper isn't absorbent enough and needs more absorbency to prevent leaks. Can also be used for longer car journey or as a booster for the night.
Fold the booster double and give your Elskbar one size diaper or any other diaper 6 layers of extra bamboo absorbency.
If you use Elskbar newborn diapers you can choose to purchase more inserts. The benefit of extra inserts is that you can have more inserts than diaper shells in circulation. Often, the diaper shell dries faster than the inserts, so here the extra inserts can come to the benefit and you don't have to wait for the inserts to dry. If your child has only peed a bit when changing diapers, you can choose to change the insert only and reuse the diaper shell.
This insert is the same as you get when you buy a Natural Newborn diaper. However, this insert does not have a snap which can bother when used in other diapers.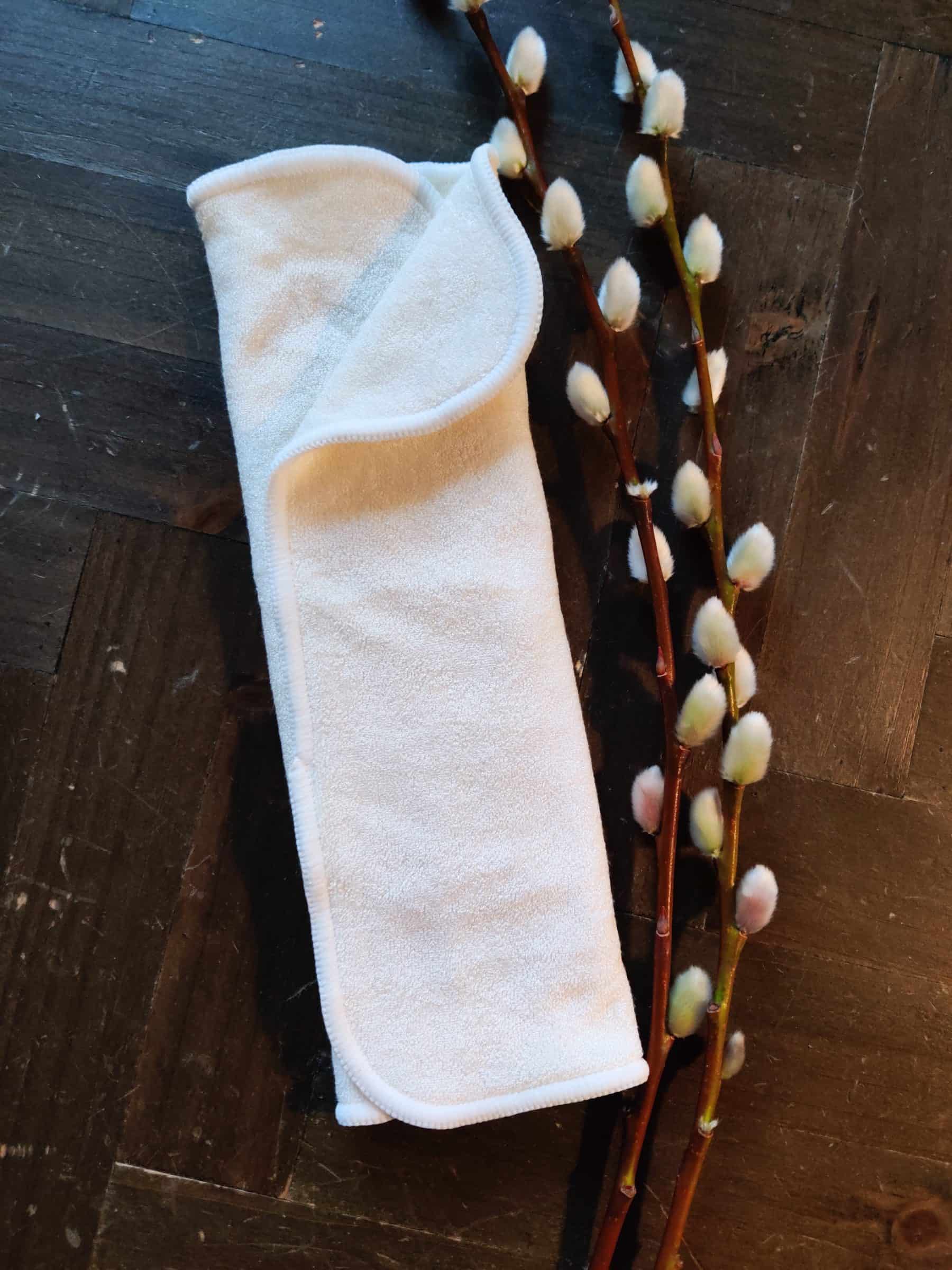 Specifications
Booster
Material

85% Bamboo
15% Polyester

Dimensions

The booster measures 25 x 27 cm and consists of three layers of bamboo terry.
Washing instructions
Drying
How do you dry inserts for cloth diapers?

We recommend that the booster hang to dry, but it can be tumble dried on low heat if necessary.

See detailed guide to drying cloth diapers.