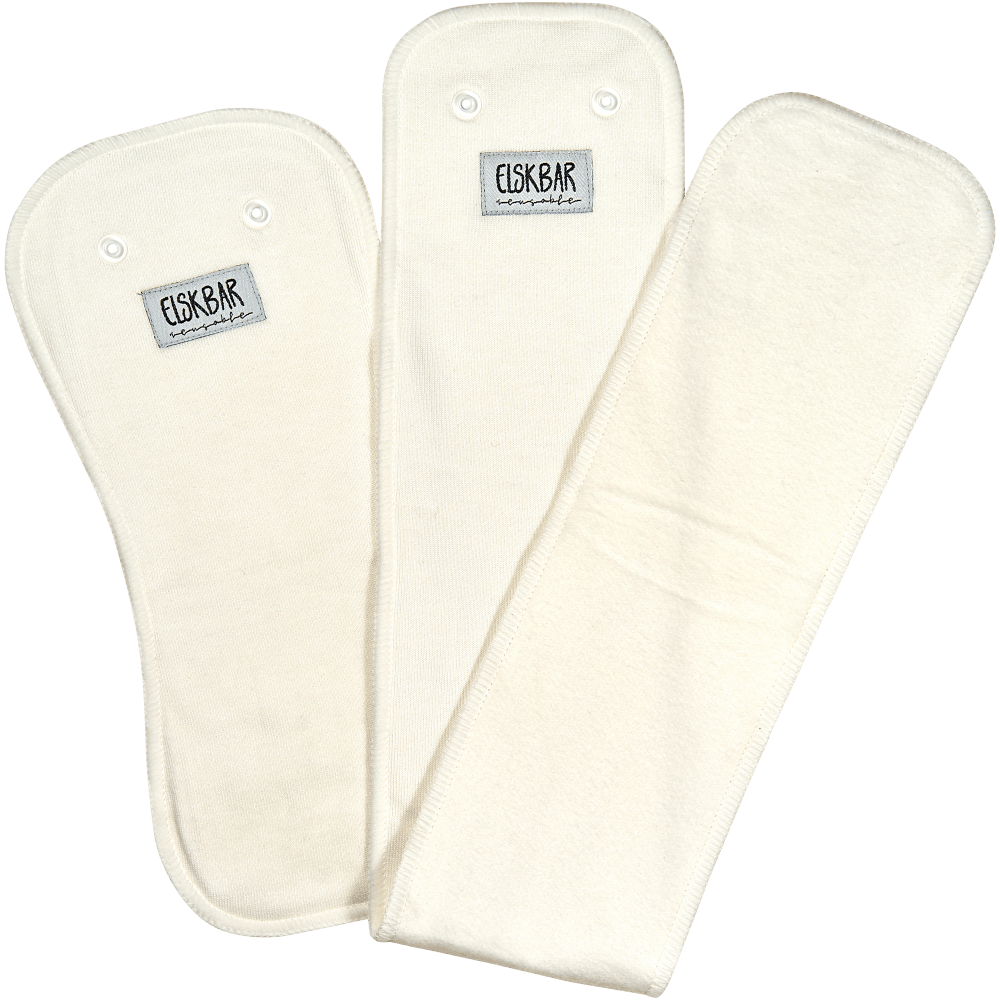 Extra Inserts
bamboo and organic cotton
11.00 $
Super absorbent inserts
The inserts come as a set – a long insert and a booster. They fit both Natural Snap-In and Cover All. These are exactly the same inserts as you get when you buy a Natural Snap-In diaper.
They are soft and super absorbent and the long insert provides a lot of options to fold right where your child pees the most.
They are an obvious choice when you buy Elskbar Cover All. Here we recommend you have 3 sets of inserts per. cover, as it is just inserts that are changed and the cover can be reused until dirty.
If you want to use the additional inserts for Natural Snap-In, the advantage is that you can have multiple inserts in circulation. Often, the diaper shell dries faster than the inserts, so here the extra inserts can come to the benefit and you don't have to wait for the inserts to dry.
If your child has only peed a bit at diaper change, you can choose to change only the inserts and reuse the diaper shell.
In addition, you can use the extra inserts to boost the diaper for long drives or for the night.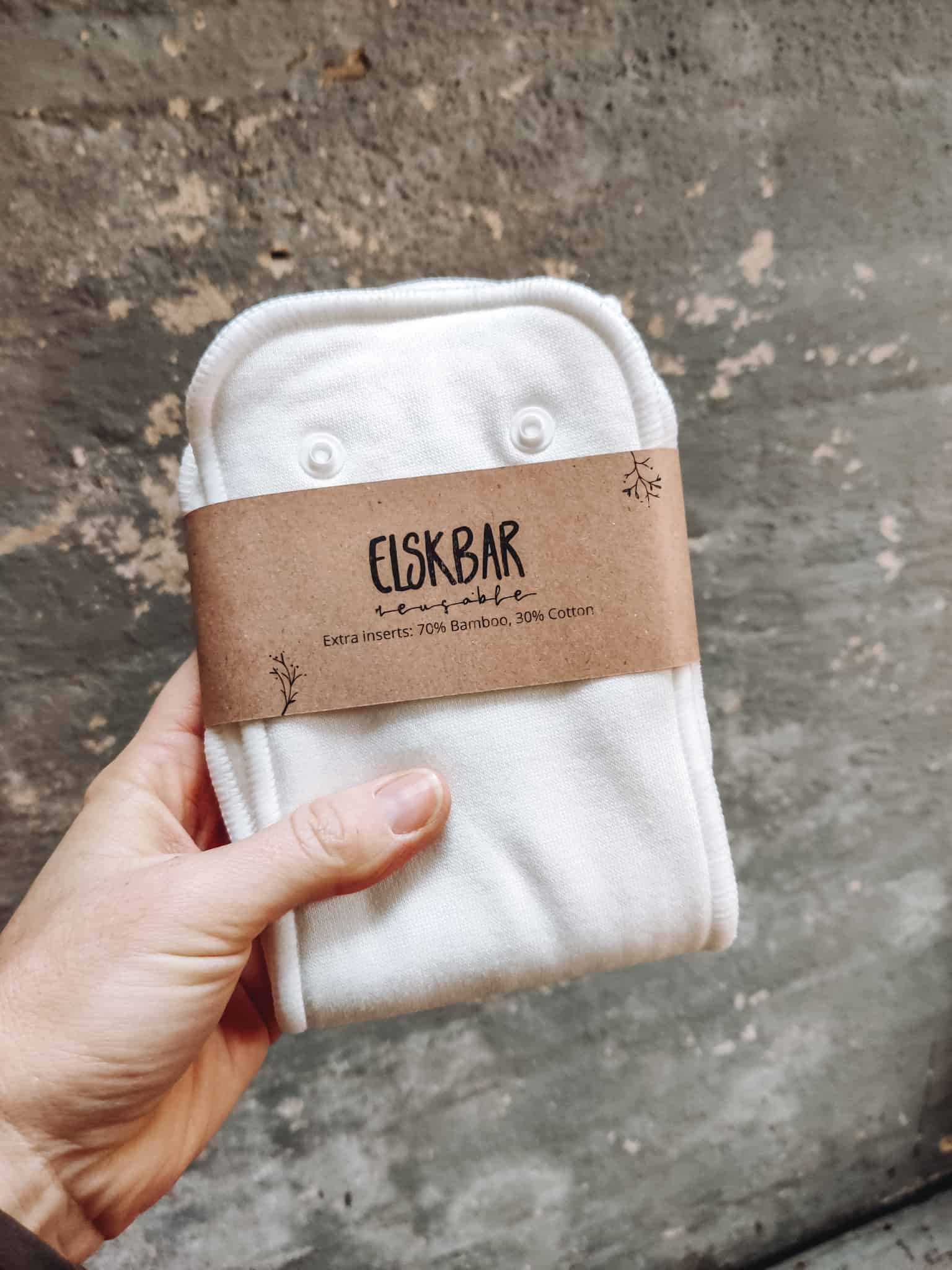 Specifications
Insert
Material

70% bamboo
30% organic cotton
Washing instructions
Wash
How do you wash inserts for cloth diapers?

inserts must be unsnapped from the diaper shell before washing. They can be washed up to 60 degrees with a cold pre-wash.

See detailed washing instructions for cloth diapers.
Drying
How do you dry inserts for cloth diapers?

We recommend hanging the insert to dry, but they can be tumbled on low heat if needed. The natural materials make the inserts shrink and they may curl after washing. While wet, it is a good idea to stretch them.

See detailed guide to drying cloth diapers.