Convenient small wetbag
This small wetbag is simply brilliant to bring out of the house for storing e.g. cloth pads or cloth wipes – both clean and used in the same wetbag.
The small wetbag is made of waterproof TPU and has two separate pockets with zippers. You can put the clean cloth pads or cloth wipes in one room and when they are used you just put them in the other room.
It can fit one cloth diaper. It is super easy storage for a little walk out of the house.
You can also have it hanging next to the toilet to store used cloth pads until laundry day.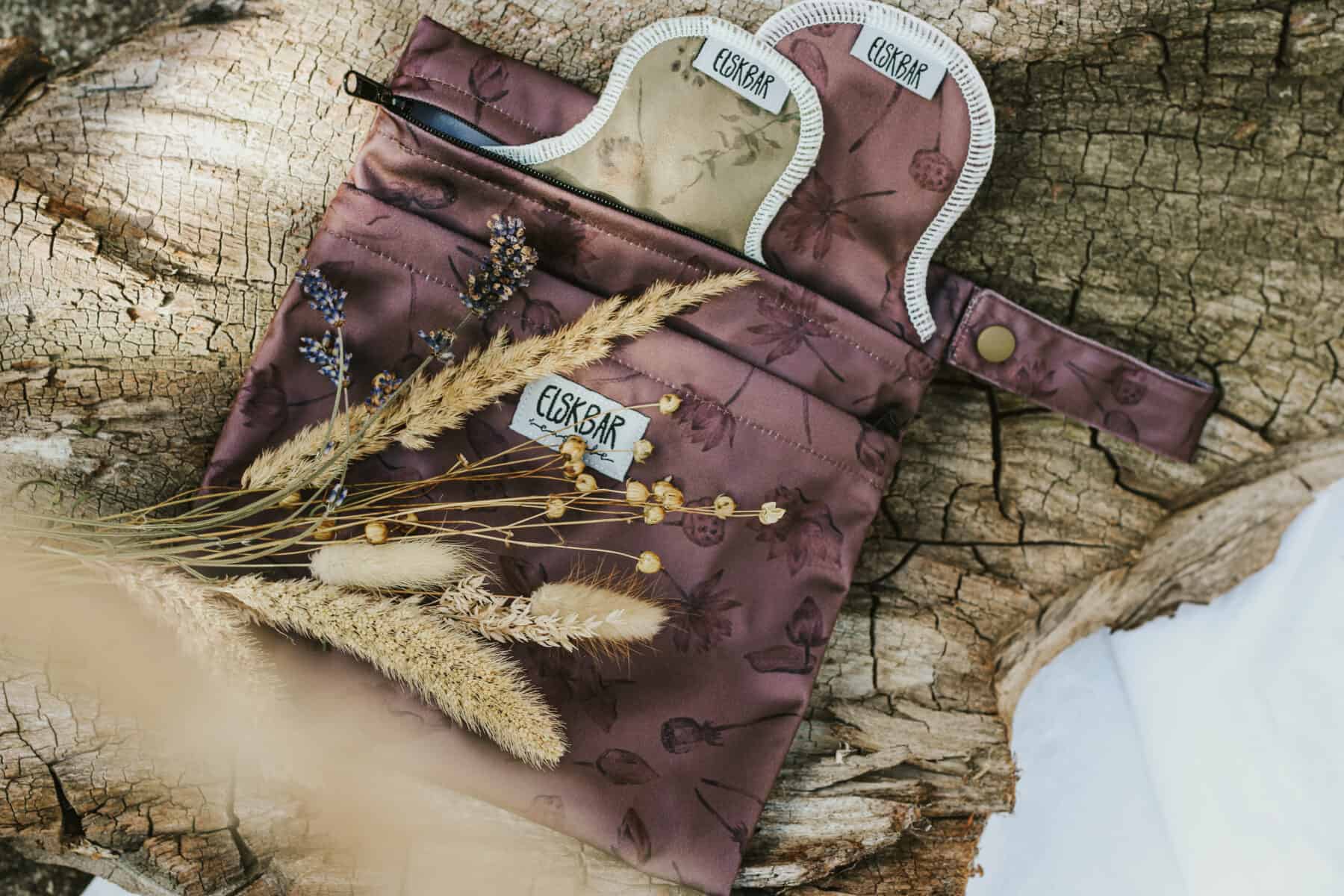 Many applications
Even if you don't use cloth diapers or cloth pads there's still a good chance you'll be really happy to use this small wetbag.
You can use it as a small make-up bag, for fabric rounds, breast pads, like a purse, for keys and mobile phone, for baby's little snack on the trip, for toys, and a lot of other things.
Specifications
Small wetbag
Dimensions

20cm x 22cm

Material

100% polyester with TPU (thermoplastic laminate)
Washing instructions
Wash
How to wash a wetbag?

The wetbag can be washed up to 60 degrees.
Drying
How to dry a wetbag?

The small wetbag is best for hanging dry. High heat levels from the dryer can damage the waterproof TPU coating.