Many applications
An Elskbar cloth diaper pod is a really beautiful bag that can help you organize your cloth diapers. It is super exciting as this is the first pod to be purchased in Denmark. In the United States, it has already been popular for some years, due to its many uses.
A pod is used to store the clean cloth diapers whereas a normal wetbag is used to store the used diapers. It gives an overview and is just a pure delight to the eye.
This pod is very spacious and can contain up to 7 cloth diapers.
A pod gives you a wealth of options and, in addition to cloth diapers, can also be used to organize clothes, store babycarrier, breast pump, toys, toiletries, swimwear, and much more.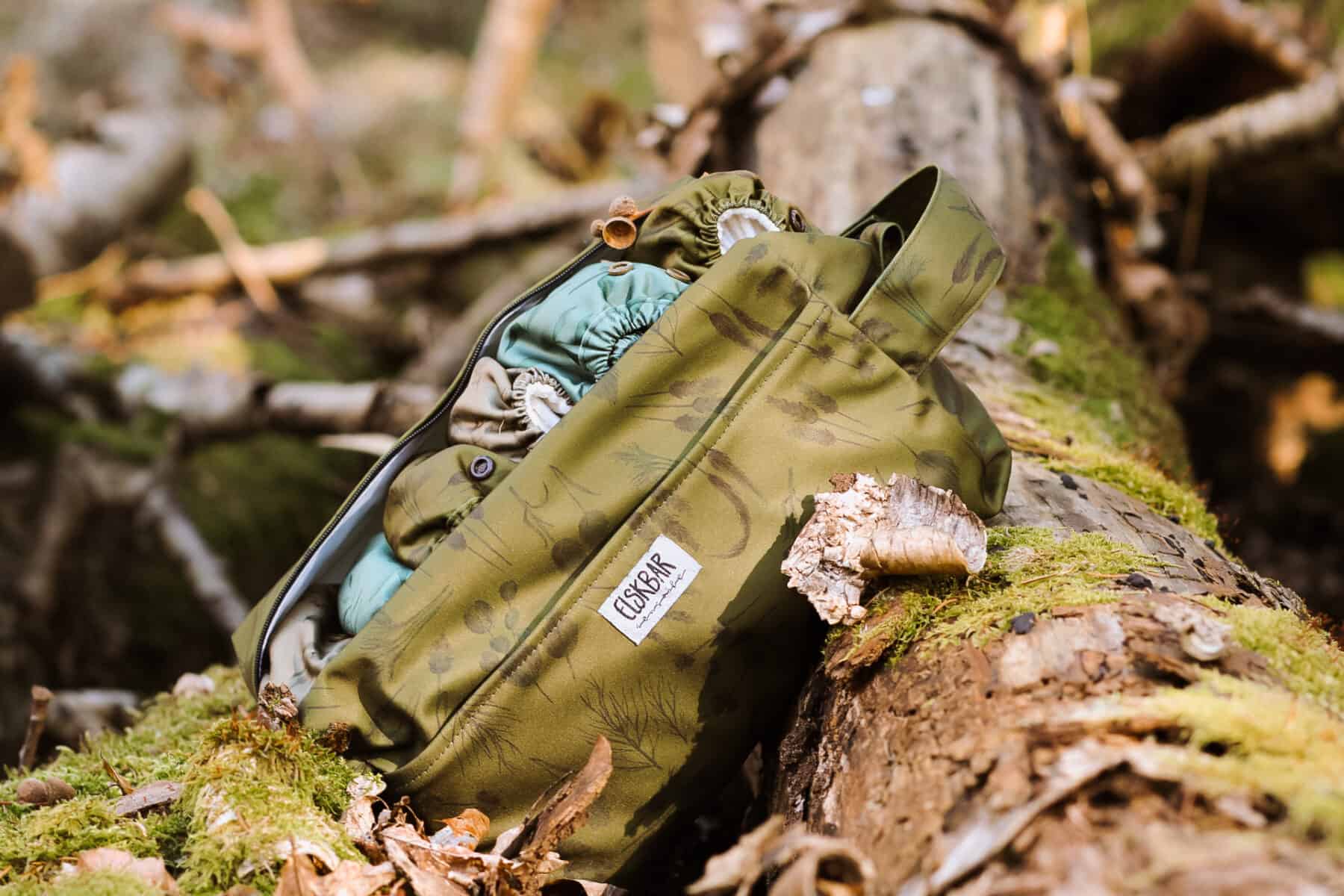 Elskbar pod is also useful to use to transport cloth diapers to nursery or day care.
It can also be used as a quick changing bag for a pair of diapers, clothes, cloth wipes, changing mat, a wetbag for the used diapers, snacks, and a rattle.
Once you get it in your hands, you won't let it go again. It's buttery soft and just really beautiful.
Elskbar pod is made of two layers of TPU – a white inside and a beautiful print on the outside. It has a large compartment that closes with zipper and in addition a smaller pocket with zipper on the outside which is really smart to use for the little things like keys, phone, cloth pads, or cloth wipes.
It has a handle which is very useful for taking over the arm or you can snap it around the pram when you are on tour.
Specifications
Pod
Dimensions

H: 17 cm X W: 14 cm X L: 27 cm

Material

100% polyester with TPU (thermoplastic laminate)
Washing instructions
Wash
How to wash a pod?

A pod can be washed up to 60 degrees.
Drying
How to dry a pod?

A pod is best for hanging dry. High heat levels from the dryer can damage the waterproof TPU coating.