The perfect bag when out of the house
Elskbar's medium wetbag is a waterproof zip bag that you can use when you're out of the house with your cloth diaper baby. The dirty diapers can be stored in this to avoid wetting and odours from coming out in your bag. It can also be used in the nursery for today's used diapers and you need 3-4 pieces for this purpose. It is simply a must have for the cloth diaper family.
Elskbar's medium wetbag can contain 4-6 diapers.
It has a smart strap with snap fastening so it can be easily transported, hung on the pram or a knob.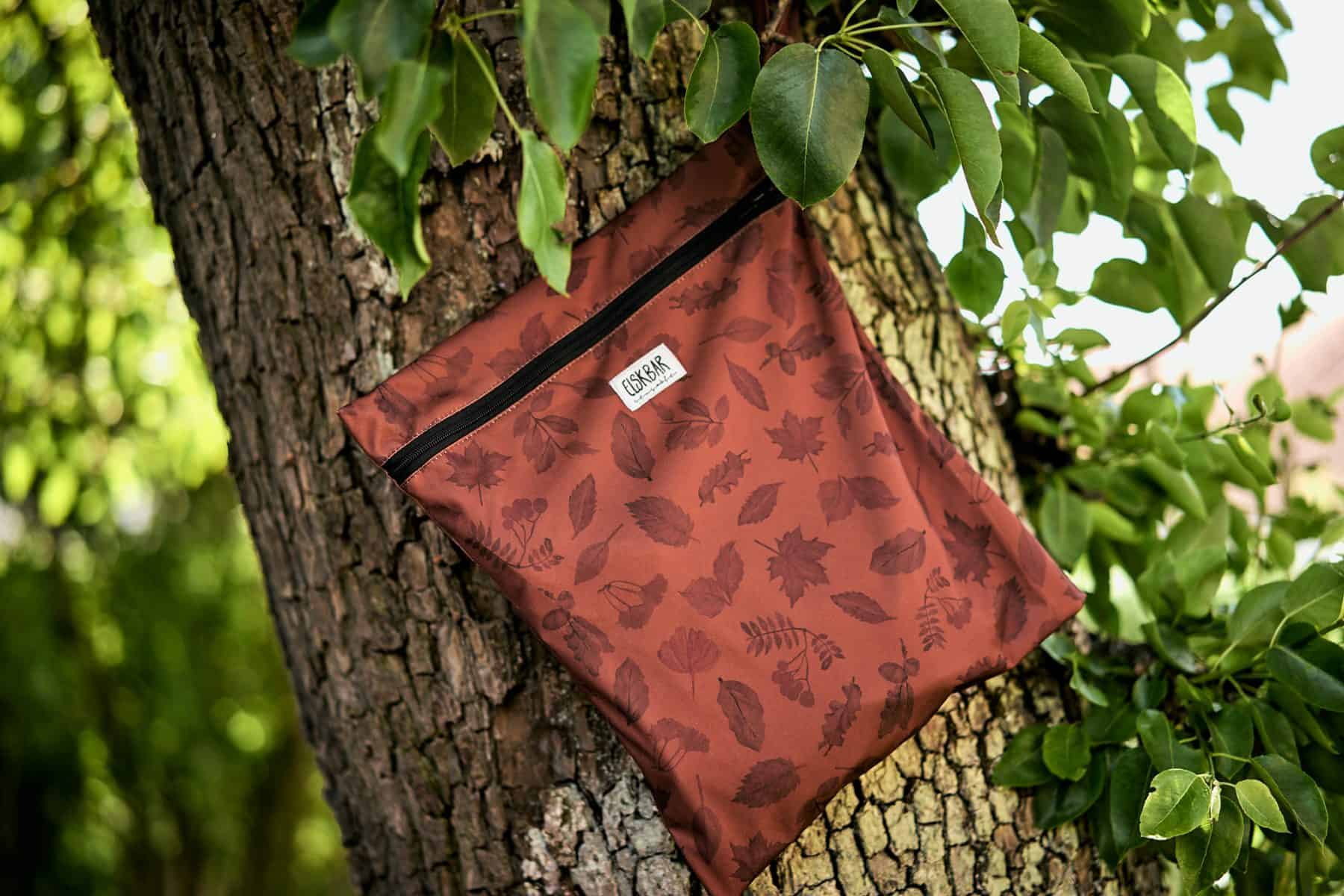 Always ready to go
You can easily get out of the house by having a wetbag lying ready by the front door. In advance, you've packed cloth wipes- a pair of clean diapers, changing mat and a bottle of water. Then you don't have to remember it all on the fly.
A wetbag can also be used for other than cloth diapers. You can hang it by the toilet for storing used sanitary pads and cloths, for dirty clothes, toys on the go, wet swimwear or dirty shoes. Just think of everything you would use a plastic bag for and use a wetbag instead - over and over again.
Specifications
Wetbag
Dimensions

35 cm x 30 cm

Materials

100% polyester with TPU (thermoplastic laminate)
Washing instructions
Wash
How to wash a wetbag

Wash at 60 degrees.
Drying
How to dry a wetbag

We recommend that our wetbag is air drying, as tumbledrying can damage the waterproof TPU coating