Wetbags is a must-have for the cloth diaper family
If you use cloth diapers you need to try a wetbag as well. You can bring Elskbar's medium wetbag when you need to get out of the house. Once you've changed your child's cloth diaper, you put the dirty diaper in your wetbag and close the zipper. Then you can safely put it in the bag and bring it home without smelling and soaking during transport. When you get home, you open the bag and put it in the diaper bucket together with the other cloth diapers. It can be done that easily.
Our wetbag can also be used for today's used diapers in the nursery. You'll probably need about 3-4 pieces for that purpose. It is simply a must have for the cloth diaper family.
It has a smart strap with snap fastening so it can be easily transported, hung on the pram or a knob.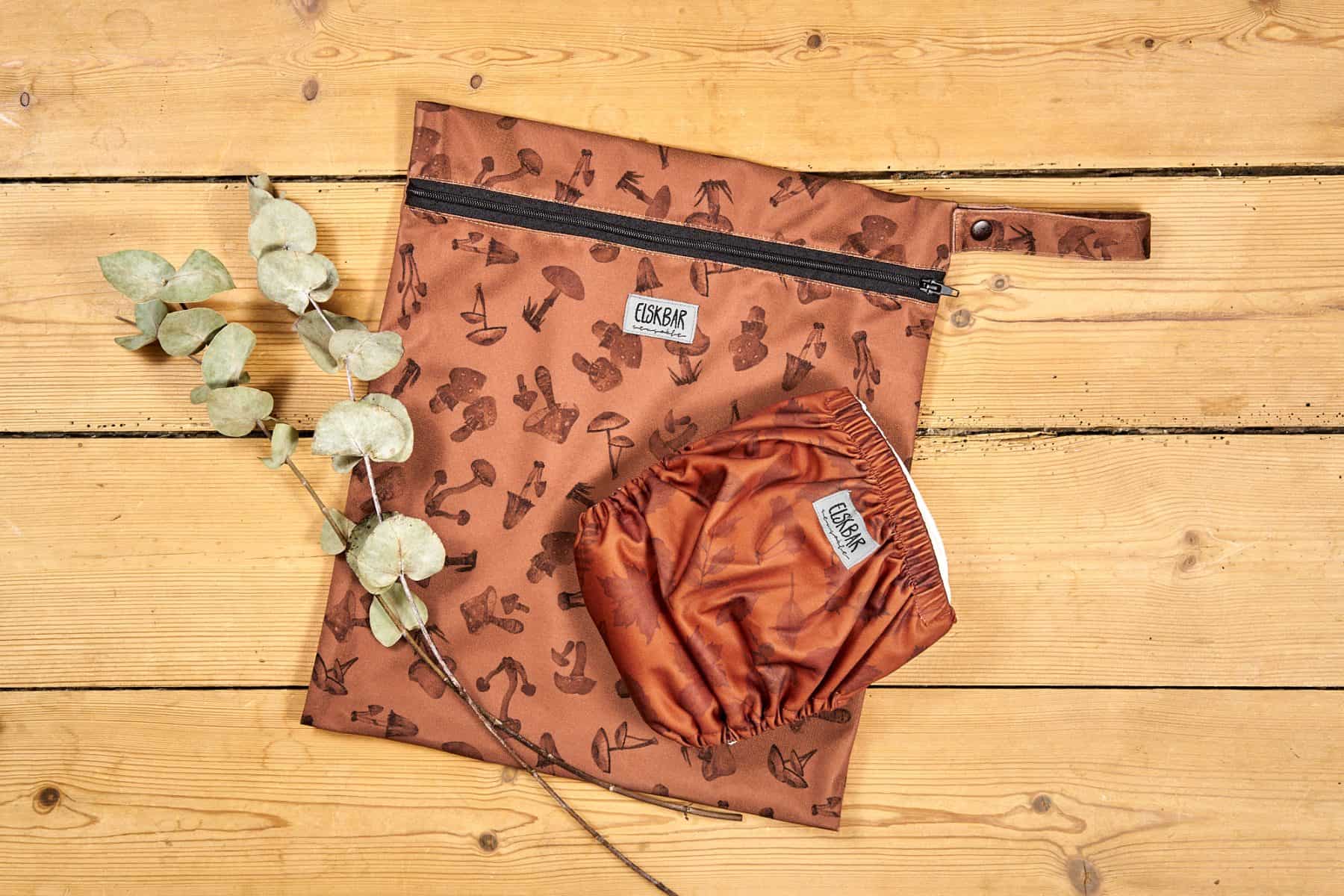 Out and about with cloth diapers
Always have a wetbag in the car or at the front door. Fill it in advance with cloth wipes, a pair of clean diapers, changing mat and a bottle of water. Then you're ready to go out the door without having to remember it all on the fly.
A wetbag can also be hung by the toilet for storing used sanitary pads and cloth wipes.
Specifications
Wetbag
Dimensions

35 cm x 30 cm

Materials

100% polyester with TPU (thermoplastic laminate)
Washing instructions
Wash
How to wash a wetbag

A wetbag can be washed at 60 degrees.
Drying
How to dry a wetbag

We recommend that our wetbags air dry, as tumble drying and direct heat can damage the waterproof TPU coating.