One size diaper - from small baby to diaper free
Elskbar Natural Snap-In is a one size diaper. This means that the diaper can be adjusted in size with snaps at the front of the diaper so that it can fit your child from about 6 kg to 18 kg. This way, the diaper can always grow with your child and be used from small baby to diaper free.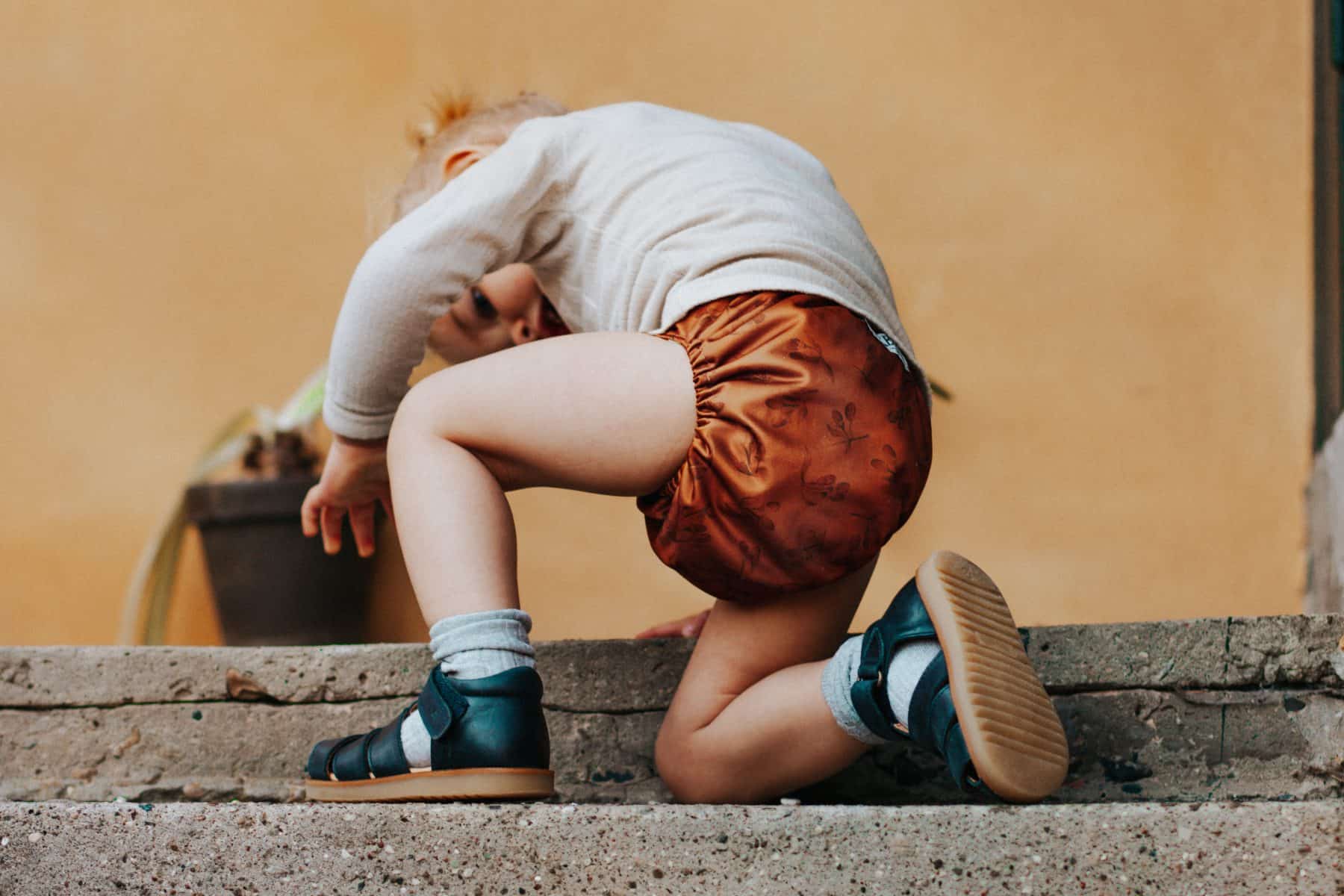 The Snap-In AIO diaper
AIO (all-in-one) is the term for a cloth diaper where insert and diaper shell are attached to each other.
Elskbar Natural Snap-In is an AIO diaper, but with our clever design, inserts can be unsnapped, which will shorten the drying time significantly. The entire diaper needs to be washed after use, as the diaper shell has a built-in absorbency and gets wet.
We call this type of diaper a Snap-In AIO.
Bamboo and organic cotton inserts
The diaper comes with two inserts – a long insert and a smaller booster. Both inserts are made of three layers of bamboo and organic cotton. Bamboo is known to be a very absorbent material, which is suitable for cloth diapers. The organic cotton adds extra softness to the inserts.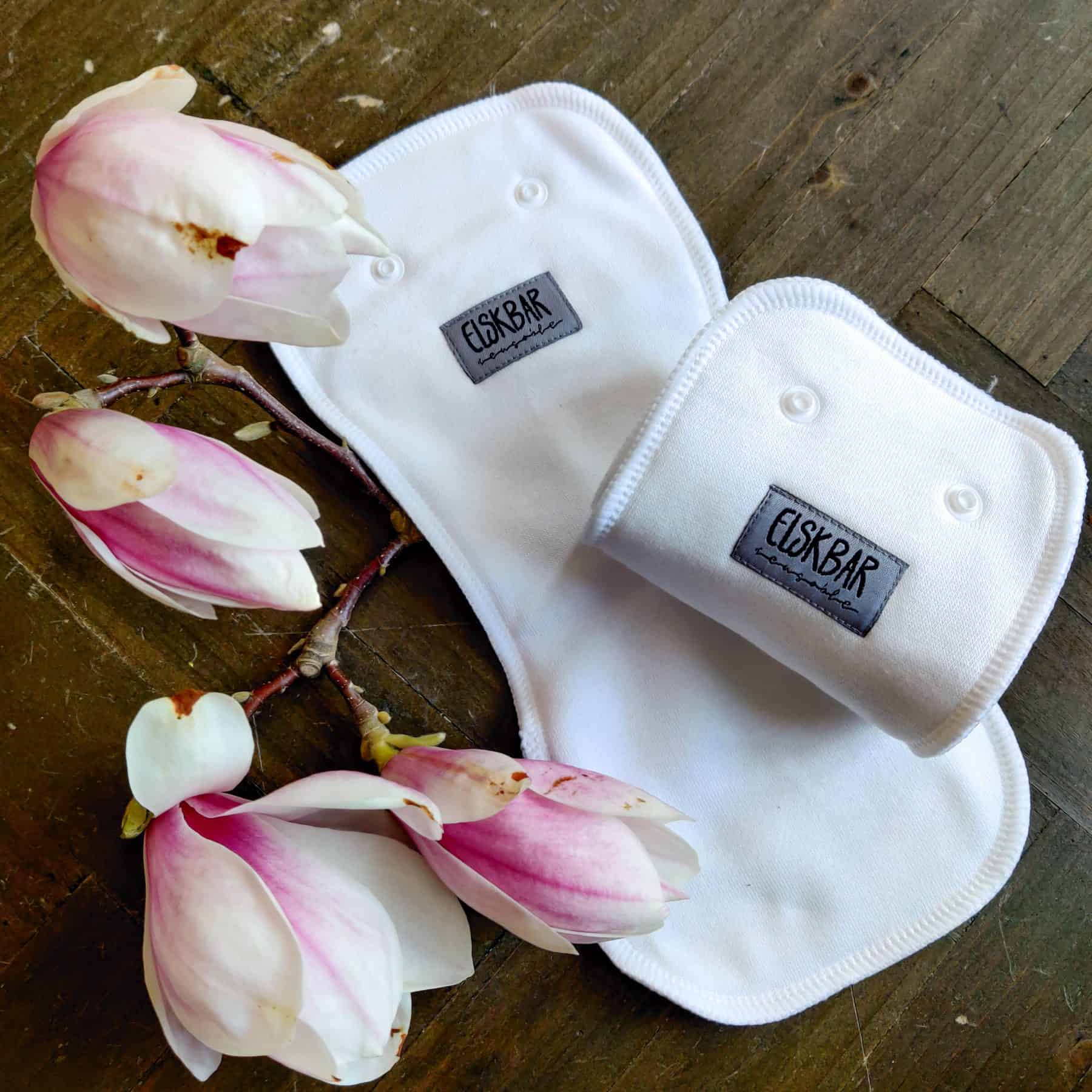 If your child pees a little, you can choose to use only the small booster and your child gets a nice little bum. If your child pees a lot you can use the long insert folded double. You can use both inserts if your child pees a lot, for naps or for night.
Adjust absorbency for your child
When using both inserts the diaper has 9 super absorbent layers and if you fold the long insert a second time it turns into 12 layers of absorbency. That's a lot.
This way, you can vary and adapt absorbency to your child's needs.
The diaper shell - the eco-friendly version
The waterproof part of the diaper is made of the material TPU. Often, cloth diapers have PUL as the waterproof outer layer, but it is produced by a chemical process that is not that environmentally friendly. TPU, on the other hand, is manufactured during heat treatment and is therefore free of chemical glue. We are proud to offer cloth diapers with TPU.
The inside of the diaper shell has a layer of bamboo terry which gives the diaper an extra layer of absorbency and at the same time it is soft and gentle against your child's skin.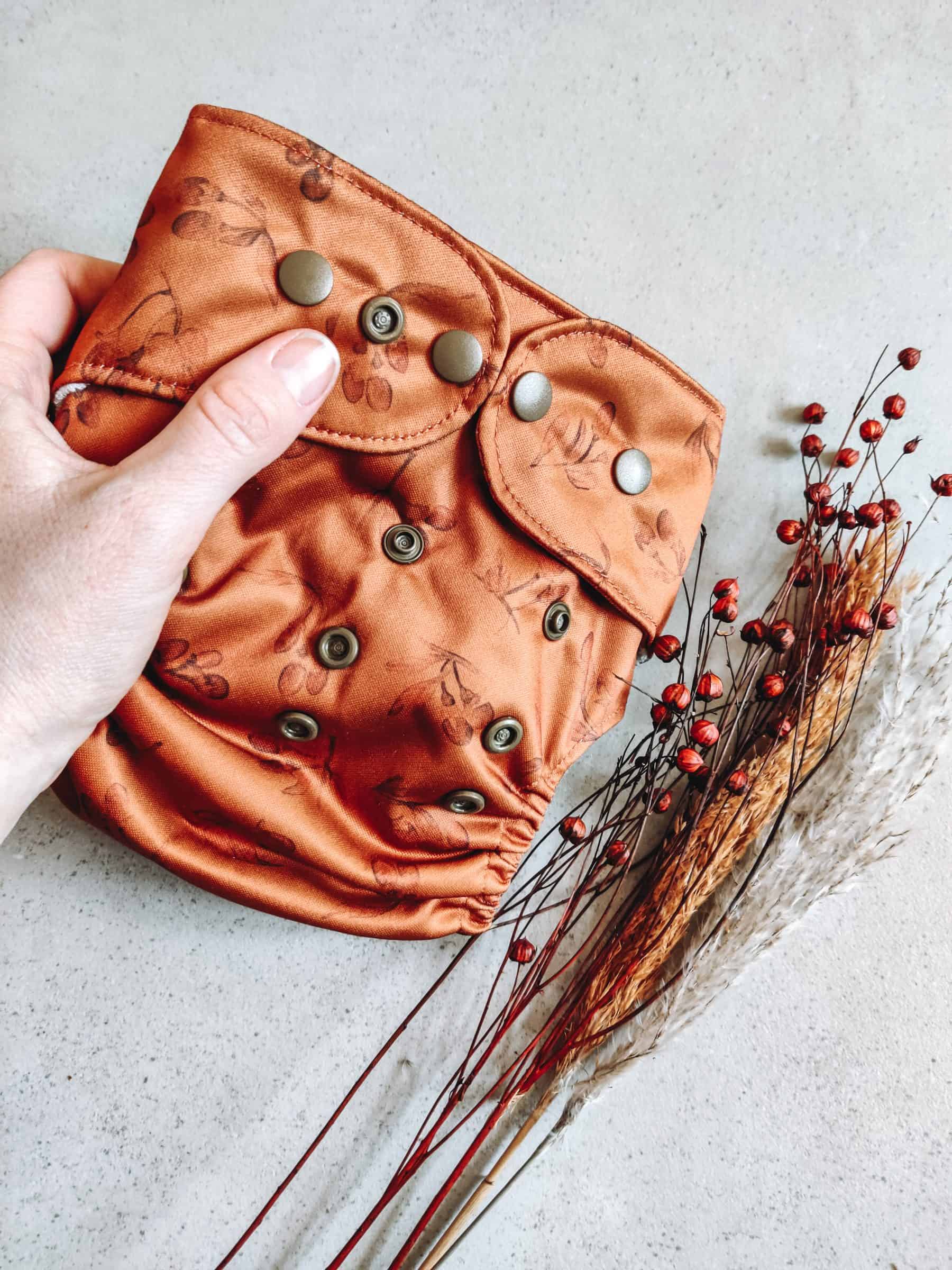 The perfect fit with freedom to move
There is no doubt that Natural Snap-In fits really well on most children. It is narrow between the legs, not too big on the bum, and has a snug fit around the legs without tightening too much. Together, it allows your child to move freely without being motor inhibited. A good fit also helps you avoid leaks.
It is important to put the diaper on your child in the correct way. Therefore, we recommend that you take a look at our fitting guide. If the diaper is put on correctly, you have a greater chance of success with cloth diapers.
Specifications
Diaper shell
Outer material

100% polyester with TPU laminate

Inner material

85% bamboo
15% polyester
Insert
Material

70% bamboo
30% organic cotton
Washing instructions
Wash
How to wash a cloth diaper

The entire diaper should be washed after use. Just snap off the inserts before washing. The diaper has to be washed at max 60 degrees with a cold prewash. Avoid detergents containing fabric softeners, optical brighteners, or chlorine bleach.

See detailed washing instructions for cloth diapers.
Drying
How to dry a cloth diaper

We recommend hanging the insert to dry, but they can be tumbled on low heat if needed. The waterproof diaper shell, on the other hand, may not dry in the tumble dryer, as the heat can damage the waterproof TPU coating and shorten the life of the rubber bands.

See detailed guide to drying cloth diapers.