The ultimate cover
Cover All is not an ordinary diaper cover.
The cover is well thought out and carefully designed with the help of both experienced cloth diaper users and newbies from all over the world. It has been tested and corrected several times and has become what we call the ultimate cover.
A cover is the waterproof outer layer of a cloth diaper.
The cover does not need to be washed after each use. Just snap the used inserts out of the cover and replace them with new inserts and put the diaper back on your baby. The cover can be reused up to 3 times and should only be washed when it gets dirty or starts to smell of urine. It's really genius and very economical.
The advantage is that the cover is spared from wear in the wash and thereby significantly increases durability. The drying time is short as no absorbent materials have been sewn in.
Cover All is one size and fits children from about 6 kg to 16 kg. At the front, the cover has four rows of snaps, which are used to adjust the length of the diaper and thus also the size. The waist piece has two rows of snaps which provide a lot of options to customize the diaper to your child. The wings are soft and stretchable and give a really good fit around the waist.
Inside the diaper cover, there are flaps both in the front and back that hold the inserts in place and act as an additional barrier to the poop. The flaps are made of polyester without TPU laminating and are therefore soft and thin.
No inserts are included for this cover. We have two different inserts that fit perfectly into Cover All; Bamboo Prefold or Extra inserts.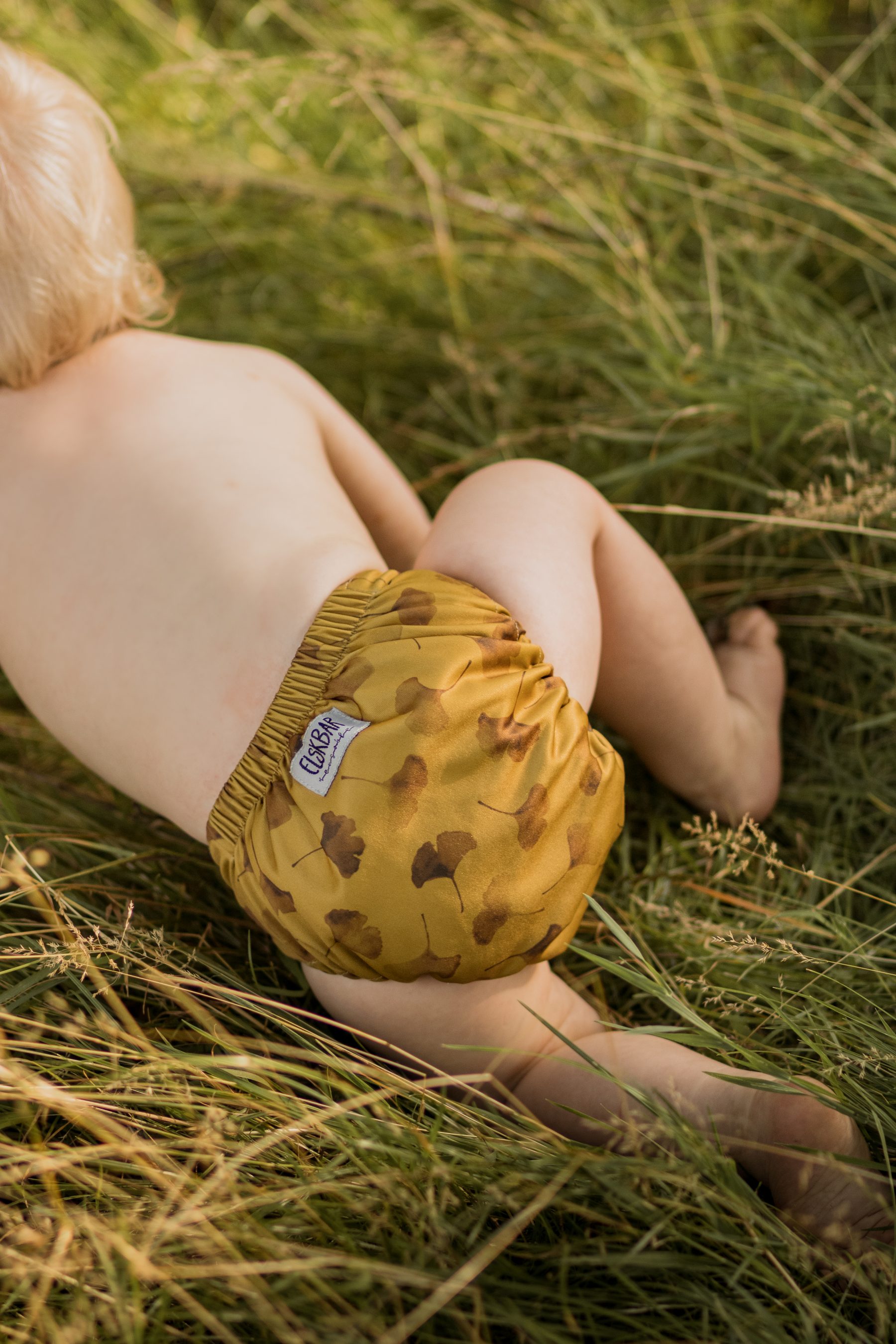 Very special features
Cover All has two layers of eco-friendly TPU that make it extra waterproof and easy to wipe off the inside. It has double leggussets which help to keep everything inside the diaper. The special is that the double leggussets also have two layers of TPU which are very innovative and not usually seen in covers. This design makes the cover extra waterproof and is perfect for your heavy wetter child.
The TPU is black inside which gives it a stylish and clean look.
As something very special and never seen before, this cover has a full 6 snaps on the inside. We call it a multi-snap function. Three snaps in the front and three snaps at the back. This allows you to use the cover as an Ai2 (all-in-two) with inserts from Elskbar, but also inserts from other cloth diaper brands. Cover All fits both inserts that have two snaps and inserts that have one snap at the back. So if you already have a lot of inserts from Babians Blend, Bare and Boho, Petit Lulu, WeeCare, you name it, they can no doubt be snapped into Cover All. It's really brilliant. Of course, Elskbar's super absorbent inserts also fit into the cover.
You can also use the cover over fitted diapers, prefolds, additional inserts, and muslins. Hence the name Cover All.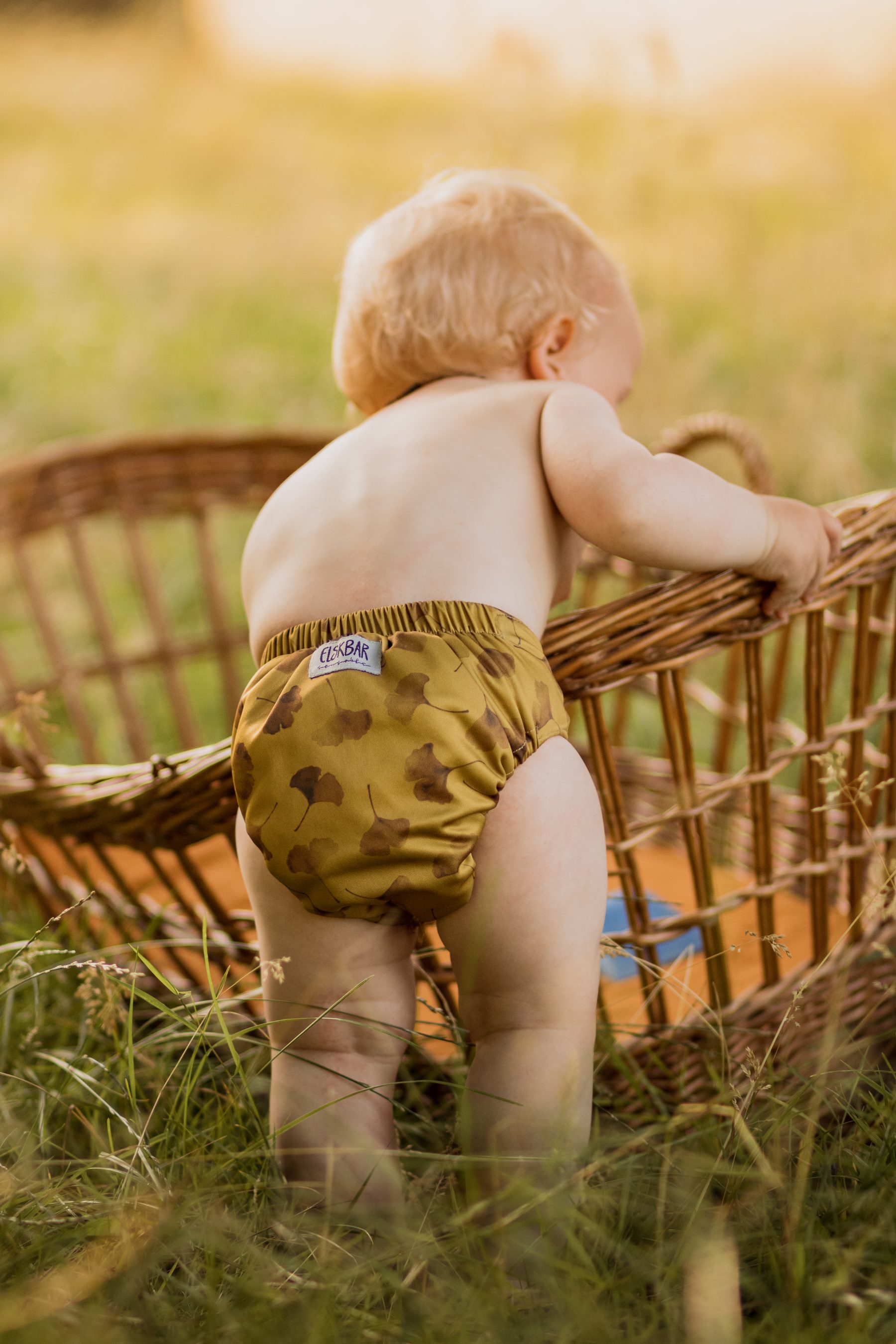 How many covers and inserts do you need?
It's easy to figure out how many covers you need. Each cover lasts for about 3 diaper changes. That means you have to have three inserts for each diaper cover. Therefore, if you want to use covers for a full-time stash with 24 diapers you will need 8 covers and 24 inserts. We have two different inserts that fit perfectly into Cover All; Bamboo Prefold or Extra inserts.
Specifications
Cover All
Material

100% polyester with TPU laminate
Washing instructions
Wash
How to wash a diaper cover?

A diaper cover should be washed when it starts to smell (after about three times use) or when dirty. Wash the cover to a maximum of 60 degrees with a cold pre-wash. Avoid detergents containing fabric softeners, optical brighteners, or chlorine bleach.
Drying
How to dry a diaper cover?

We recommend hanging the diaper cover to dry. The waterproof laminating cannot withstand the high temperatures of the dryer, radiator, or direct sun.