Eco-friendly period
Did you know that the average woman uses approximately 14,000 disposable menstrual products in her lifetime? Elskbar period underwear is just like your favorite underwear, but with extra absorbent layers and a leak-proof barrier that provides you with complete protection without the need for disposable products ever again. Period underwear can be used repeatedly, significantly reducing your environmental impact. Imagine a waste-free cycle – truly amazing!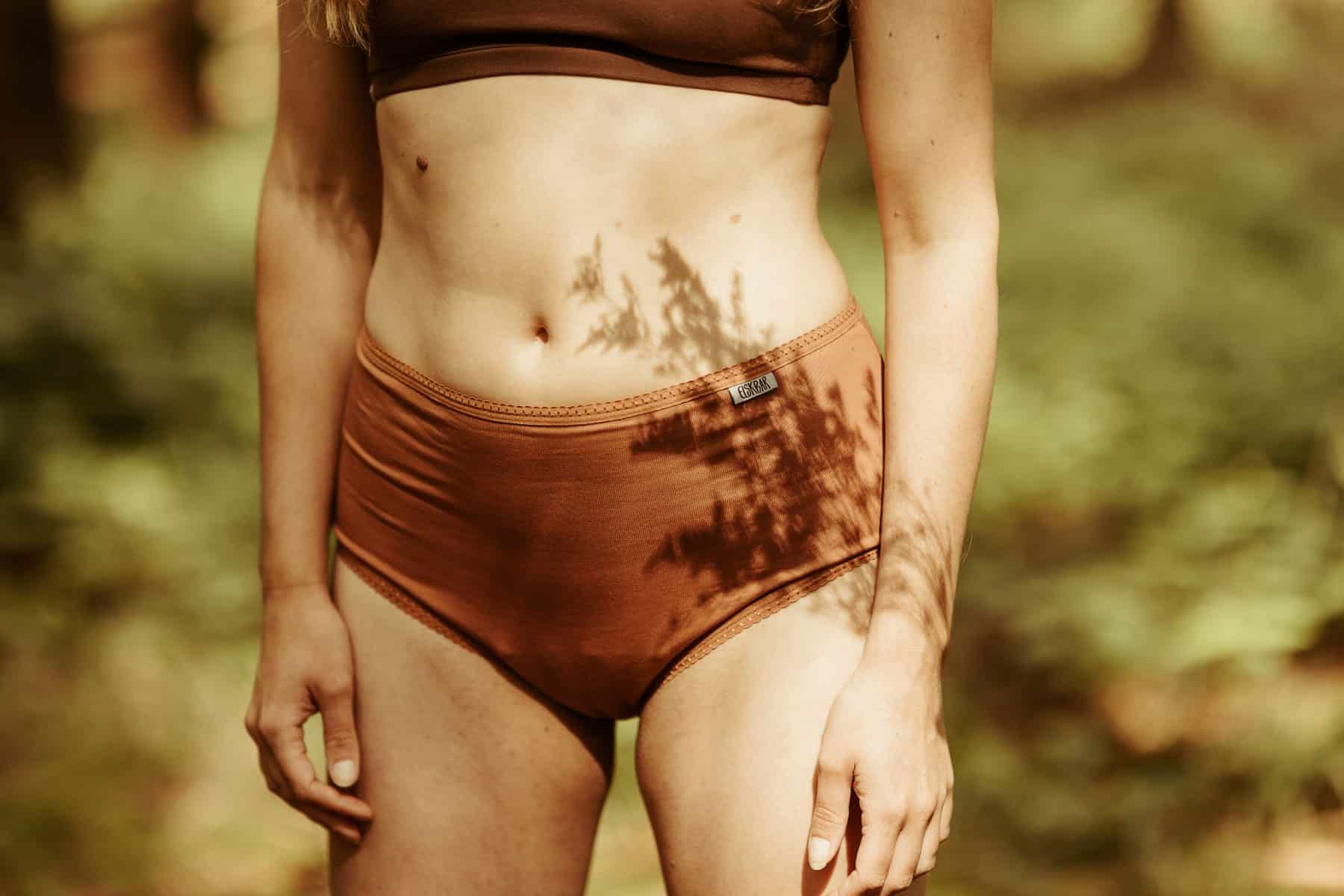 I have never tried to sleep so well during a period as with Elskbar period underwear. It felt so safe and nice.
Heavy Flow periode underwear
The design of Elskbar's high-waisted underwear is simple and beautiful. There is a nice little logo, a thin and soft elastic band and no visible stitching. The underwear is not made of synthetic materials or have sexy details, instead, they offer natural softness, warmth, and love for your menstruating body.
Elskbar Heavy Flow is one of the most absorbent period underwear on the market with a absorbency of up to 40 ml. There are 4 layers of bamboo in the wedge and a single layer goes all the way to the back of the underwear that protect you from leakage. This makes them ideal to use at night if you generally bleed a lot or for use post partum. If you bleed excessively, you can add extra absorbency to your period underwear by putting a Elskbar bamboo cloth on top of your underwear. It will give you 4 layers of extra absorbent material, which is really a lot. Heavy Flow can also be used for incontinence.
The materials are carefully selected to protect the environment and your skin in the best possible way. The primary fabric of the panties is the silky smooth and environmentally friendly TENCEL TM, which is made of wood pulp. The absorbent layers in the wedge are made of the softest bamboo, which will let your skin breathe, is antibacterial and a super absorbent material. We've added a layer of waterproof material called TPU that is breathable, which prevents blood from leaking, so you can feel completely safe.
The elastics are designed to be comfortable and gentle without leaving marks around your menstruating body.
All in all, just a really nice period underwear that gives you the softest hug you really deserve.
Elskbar's mission
At Elskbar our mission is to offer women the ultimate period underwear. We want to empower women to embrace their periods and feel loved.
We have designed the most absorbent period underwear using natural materials such as TENCEL and bamboo to ensure the comfort and protection you truly deserve.
Our innovative design features a white bamboo inner layer that makes it easy for you to monitor your period. We believe that understanding the colour and flow of your blood is important for your health and well-being.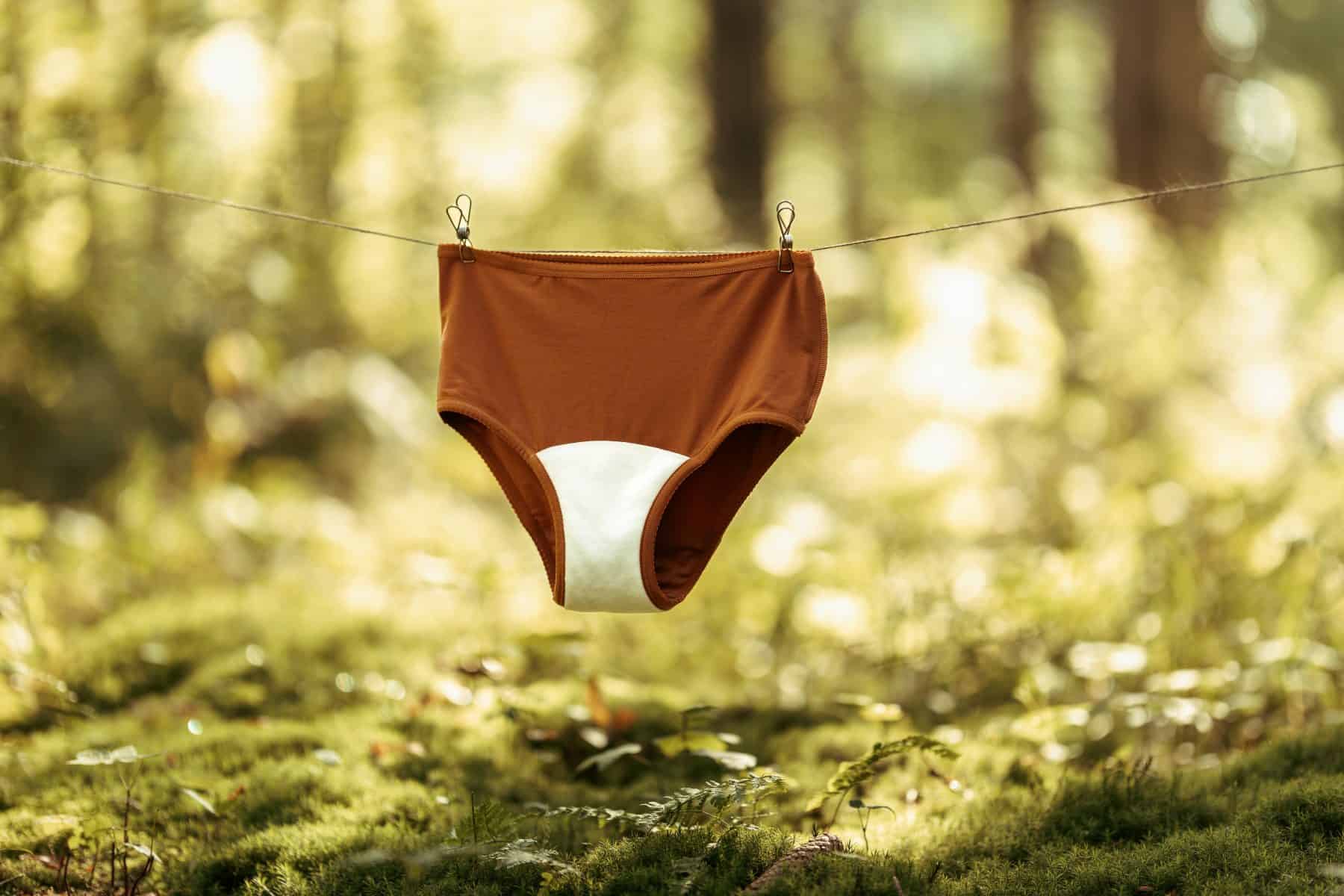 I am so happy about my Elskbar period underwear. They are so soft and comfortable to wear and unlike many other period underwear, they do not "make noise" and they do not feel like wearing a diaper. It's safe and nice to wear the underwear when I'm bleeding and I feel confident that there won't be any leaks.
Quick guide
Put on your Elskbar period underwear just like regular underwear. Carry on with your daily activities without worries. When the underwear starts feeling heavy, and the blood approaches the gusset's elastic, it's time to change. Are you away from home? Carry an extra pair with you. Used underwear can be stored in a small Elskbar wetbag until you return home.
Rinse the panties in cold water before washing them in the washing machine.
Wash at a maximum of 40 degrees. The menstrual panties can easily become clean as long as they are rinsed free of blood before washing.
Hang them to dry.
Now they are ready to use again and again and again.
Tip: Start by testing the concept with 2-3 pairs of panties. You can add more later when you experience how comfortable they are. The optimal number of panties is somewhere between 7 and 10 pieces, depending on how often you change and how often you wash.
Read our periode underwear guide for more details.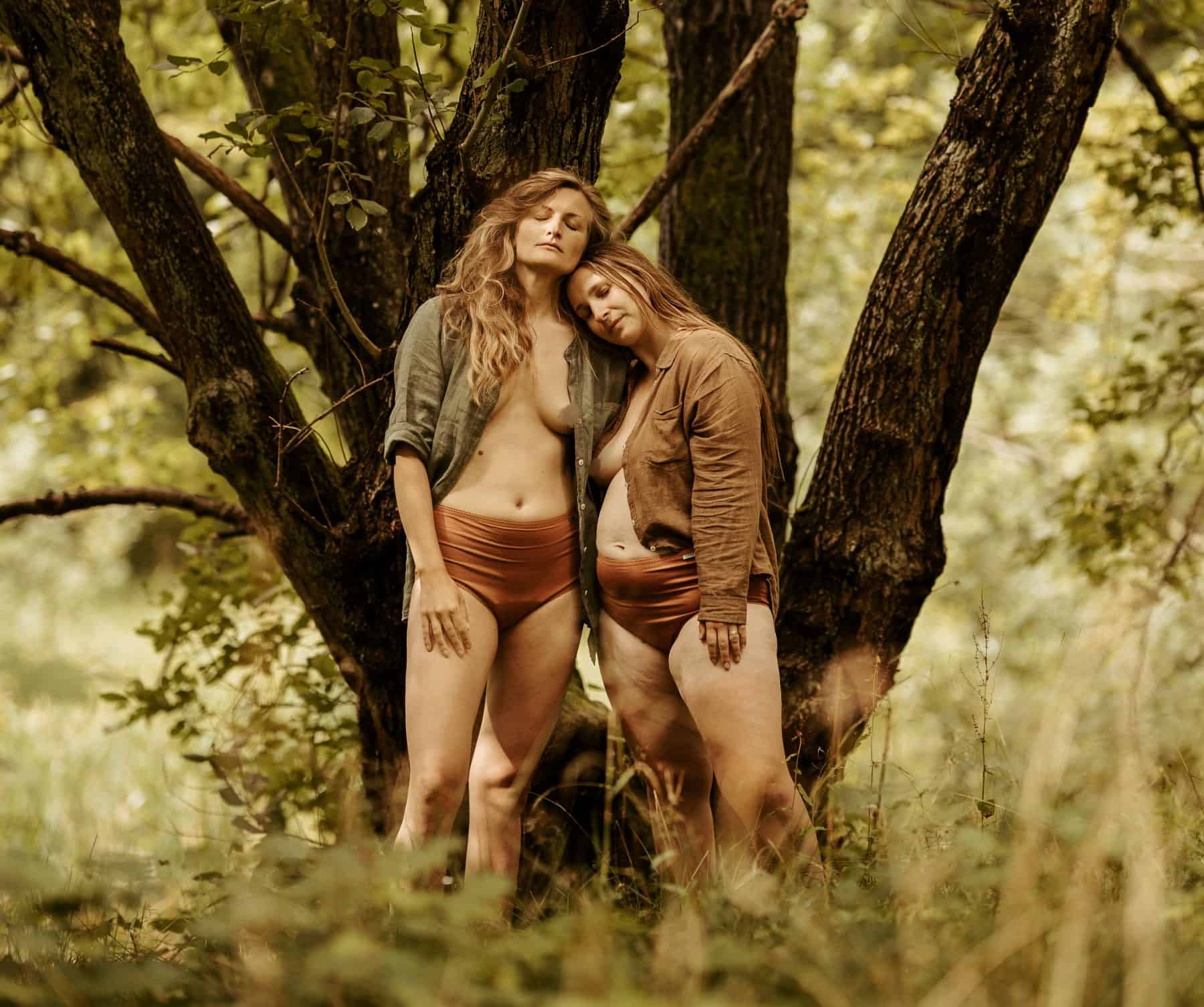 Specifications
Period Underwear
Primary material

95% TENCEL TM Lyocell, 5% elastane

Absorbent layer

4 layers of 85% bamboo viscose, 15% polyester

Waterproof layer

100% Polyester with TPU membrane
Washing instructions
Wash
How to wash period underwear?

Rinse the period underwear in cold water after use or just before placing them in the machine. Wash at 40 degrees. Avoid bleaches and fabric softener.
Drying
How to dry period underwear?

The period underwear should be hang-dry to spare them as much as possible. Since the underwear is made of 3 layers of super absorbent bamboo, the drying time can be a bit long. Turn them inside out for them to dry faster.