Clever design
Now meals with your child can be easier with less cleaning. The most beautiful bib in Danish design is waterproof and developed especially for easy cleaning afterward.
The clever design allows you to easily button the bib up and down to form a pocket. This avoids stitching in your pocket as you know from other bibs, where food can easily get stuck and form the basis for unpleasant bacteria. Once the baby has been eating, you can easily open the pocket up, wipe the bib with a damp cloth and it's ready to use again.
The pocket is designed so that it stays proof in the sides so that no food or flowing liquids drain out.
It has three settings in the neck that help make it sit well on both the small baby and a larger child.
The bib is soft and easy to fold up and bring in your bag for a family visit or café trip.
If you love this print you can match the bib with Elskbar´s cloth diapers.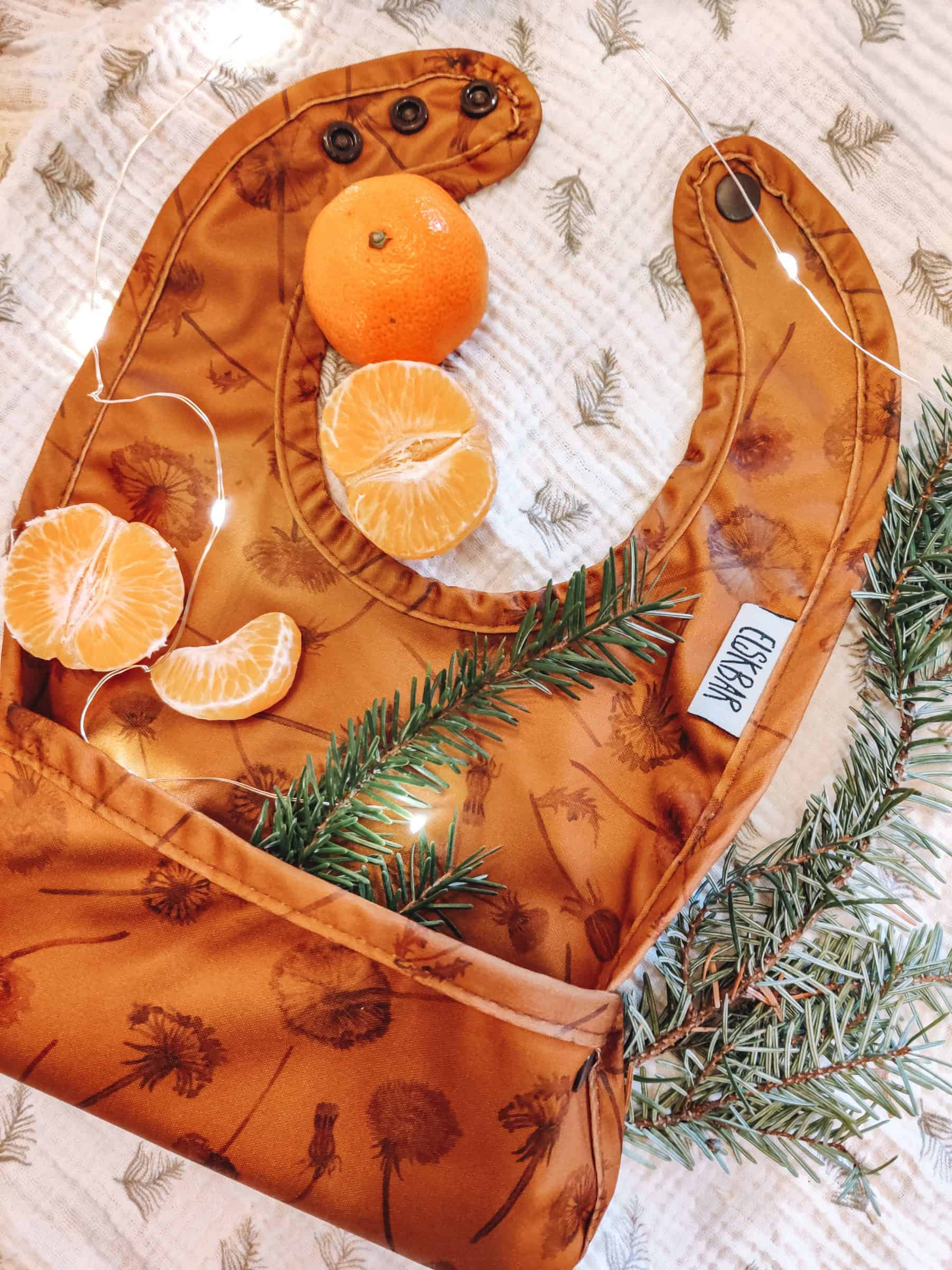 Bib
Dimensions
Height of the belly piece 25.5 cm
Material
100% polyester with TPU (thermoplastic laminate)
Washing instructions
Wash
How do you wash a bib?

The bib can be wiped off after use. Wash it regularly in the washing machine up to 60 degrees. Wash before use.
Drying
How do you dry a bib?

The bib needs to hang dry. Dries very quickly.