When cleaning should be easy
With this eating bib, your child can eat without the food getting on the clothes or floor. It's made of soft and waterproof TPU, so no wetness goes on baby.
The clever design allows you to easily button the bib up and down to form a pocket. This avoids stitching seen in other bibs where food can easily form unpleasant bacteria. After the meal, you can easily open the pocket, wipe the bib with a damp cloth and it's ready to use again.
The pocket is designed to fit tightly in the sides so that no food or flowing liquids run out. It's really smart.
The bib is small and easy to carry out the house on tour.
If you love Elskbar you must mache this beautiful bib with the cloth diaper in the same print.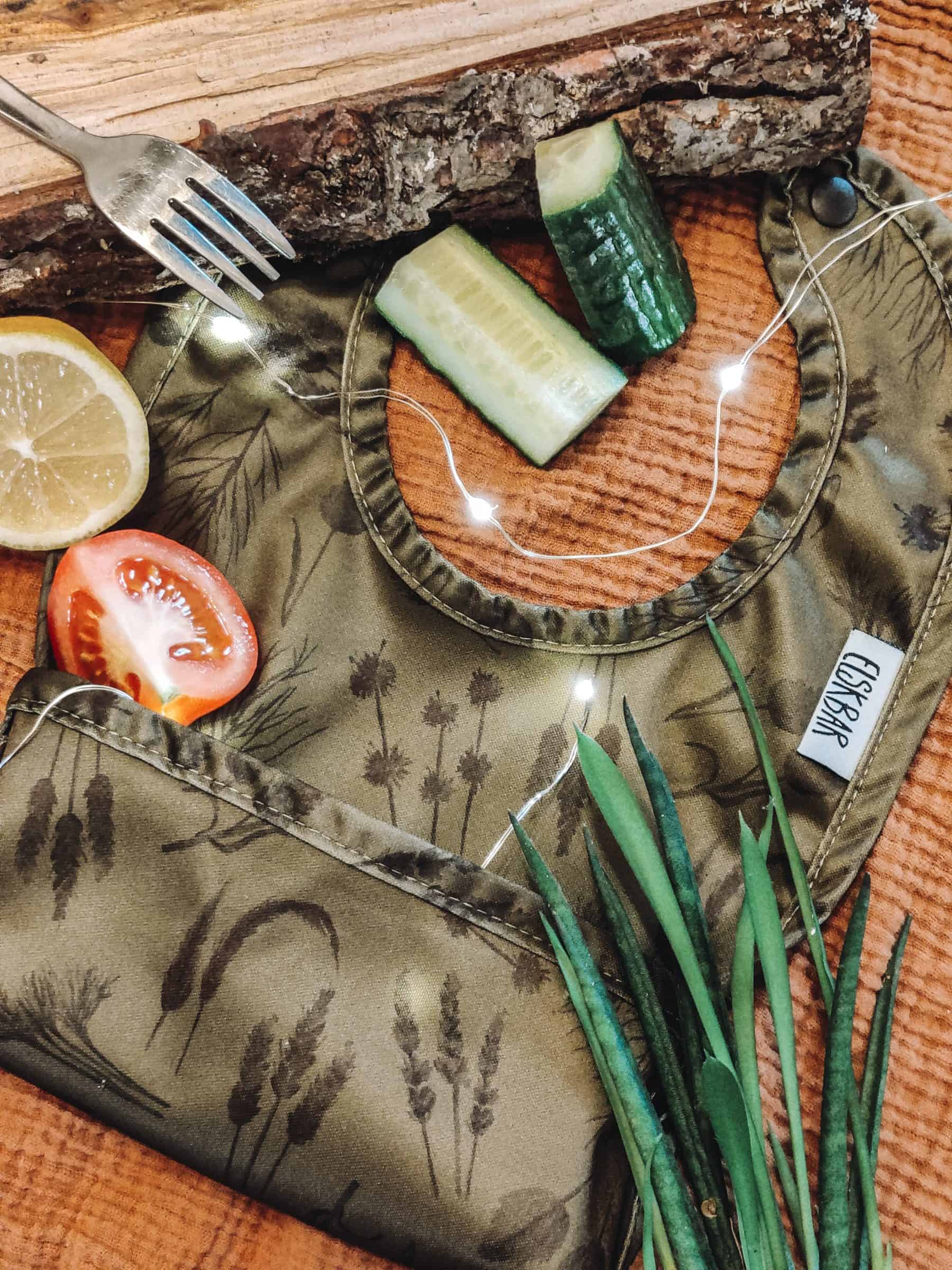 Specifications
Dimensions
Height of the belly piece 25.5 cm
Material
100% polyester with TPU (thermoplastic laminate)
Washing instructions
Wash
How do you wash a bib?

The bib can be wiped off after use. Wash it regularly in the washing machine up to 60 degrees. Wash before use.
Drying
How do you dry a bib?

The bib needs to hang dry. Dries very quickly.