When you need a lot of absorbency
Elskbar Heavy Flow is a large and absorbent cloth pad you can feel completely comfortable and secure using. It's perfect for those who bleed a lot, at night and as a postpartum pad.
It has the softest surface of bamboo velour and three layers of bamboo terry as absorbent core. That is 4 layers of absorbency in total. The back is a layer of waterproof TPU that prevents leakage.
The cloth pad has wings made of TPU. Since the TPU is not absorbent blood will not get to the other side of the cloth pad and you will avoid leaks.
The cloth pad is fastened around the panties with snaps so that it stays where it needs to be. You will not find that the snaps will bother you when using it.
You will never go back to disposable sanitary pads once you have tried cloth pads. Cloth pads do not stick to the skin, they smell less than disposable sanitary pads and they give you a more healthy environment down there. At the same time, you protect the environment from large amounts of disposable sanitary pads and tampons ending at landfills.
Heavy Flow measures 31 cm in length and 7/6.5 cm in width when snapped.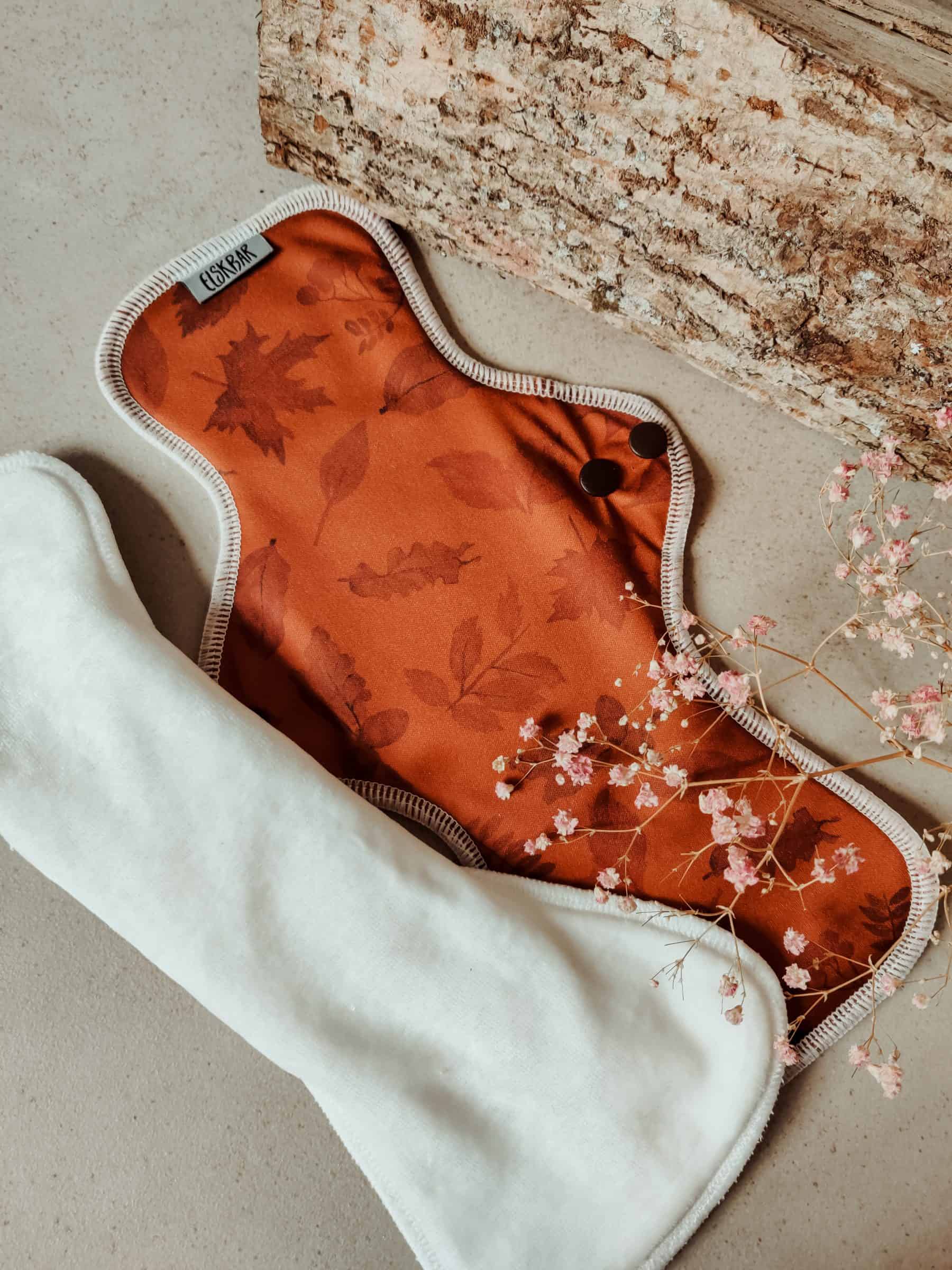 Specifications
Cloth pad
Outer material

100% polyester with TPU (thermoplastic laminate)

Inner material

85% bamboo
15% polyester
Washing instructions
Wash
How to wash cloth pads

If the cloth pad is full, it may be a good idea to rinse it in the sink in cold water before washing it in the machine. Wash at max 60 degrees.
Drying
How to dry cloth pads

If you want to take good care of your cloth pads you should hang dry them. High heat levels from the dryer can damage the waterproof TPU coating.