Good for BLW
Elskbar Explorer Bib is the ultimate solution for your child who wants to explore the food. We love when children are curious and want to handle meals themselves, and at the same time, we also know that cleaning after meals can be a big task. That's why we've developed the ultimate long-sleeved bib on the market that can be adapted to your child's needs.
Explorer Bib provides full protection for your child's clothes and minimizes food waste on the floor and in their lap. It's soft and comfortable to wear for your child, so there's freedom to explore. The waterproof material makes it easy to clean with a damp cloth or wash at up to 60 degrees.
Their finest job is to support your child in exploring food while making everyday life easier for you. It is perfect to use if your child eats according to the principles of BLW. You can easily attach the bib around the tray on the high chair with the included elastic, or you can choose to unbutton it to form a pocket if the child does not have their own high chair tray. The push buttons on the sleeves allow them to be shortened for a smaller child, so you can use it from 6 months to about 2.5 years. It simply grows with the child. Explorer Bib comes in the most beautiful Danish designed patterns that will make your child Elskbar!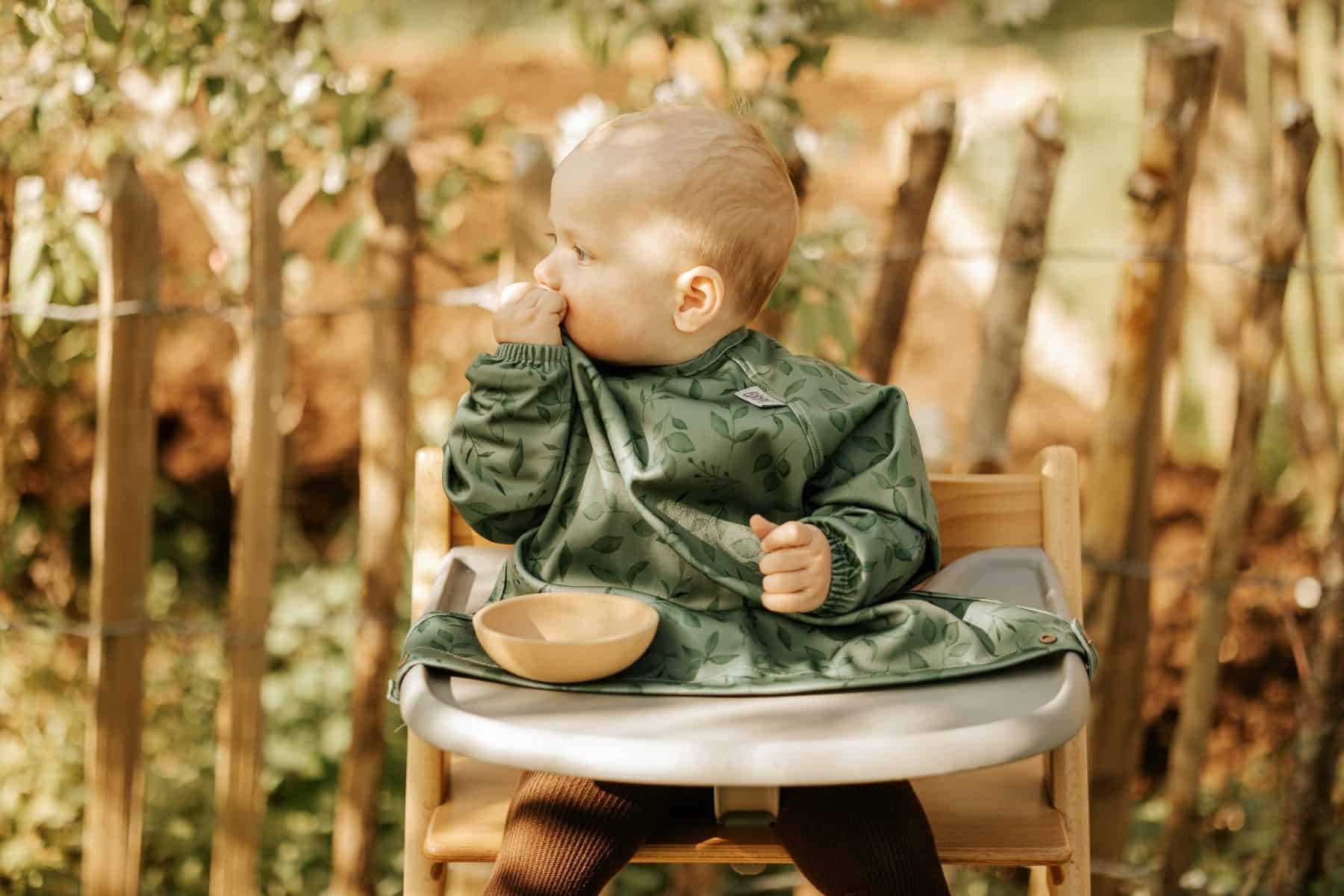 Let them explore - Elskbar bibs have got you covered!
More features
Explorer Bib can be used in two different ways:
If your child normally sits in a highchair with a tray, you can use the included elastic to hold the bib under the tray. It helps prevent food from falling between the table and your child. You can adjust the length of the elastic using the push buttons, depending on how big the tray is.
If your child usually sits at the family table, you can unbutton the bib using the buttons under the sleeves and create a pocket. Explorer bibs can be adapted as needed and used on a highchair tray or at the table with the rest of the family. It's easy and flexible, so you can enjoy meals without the hassle of cleaning afterwards.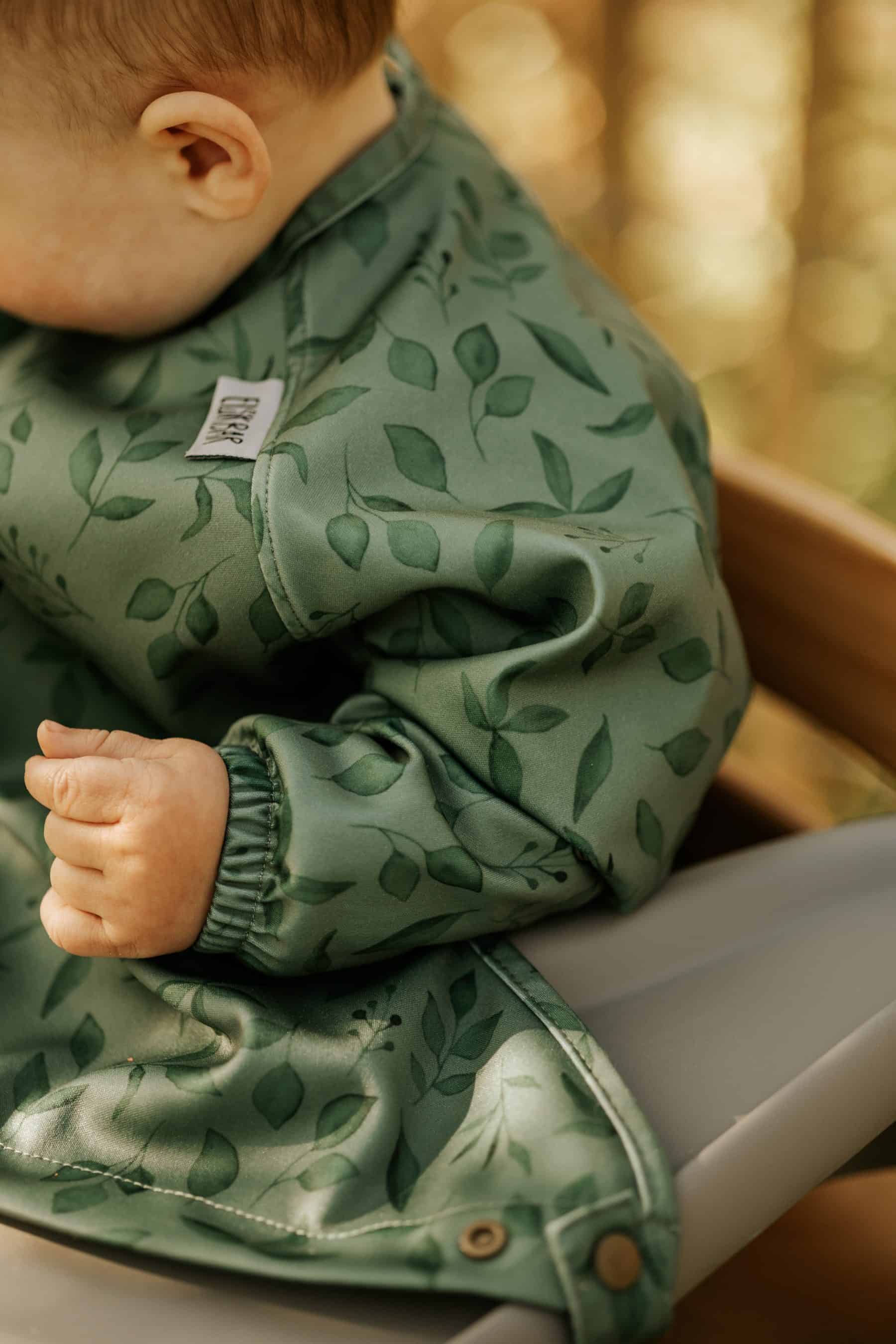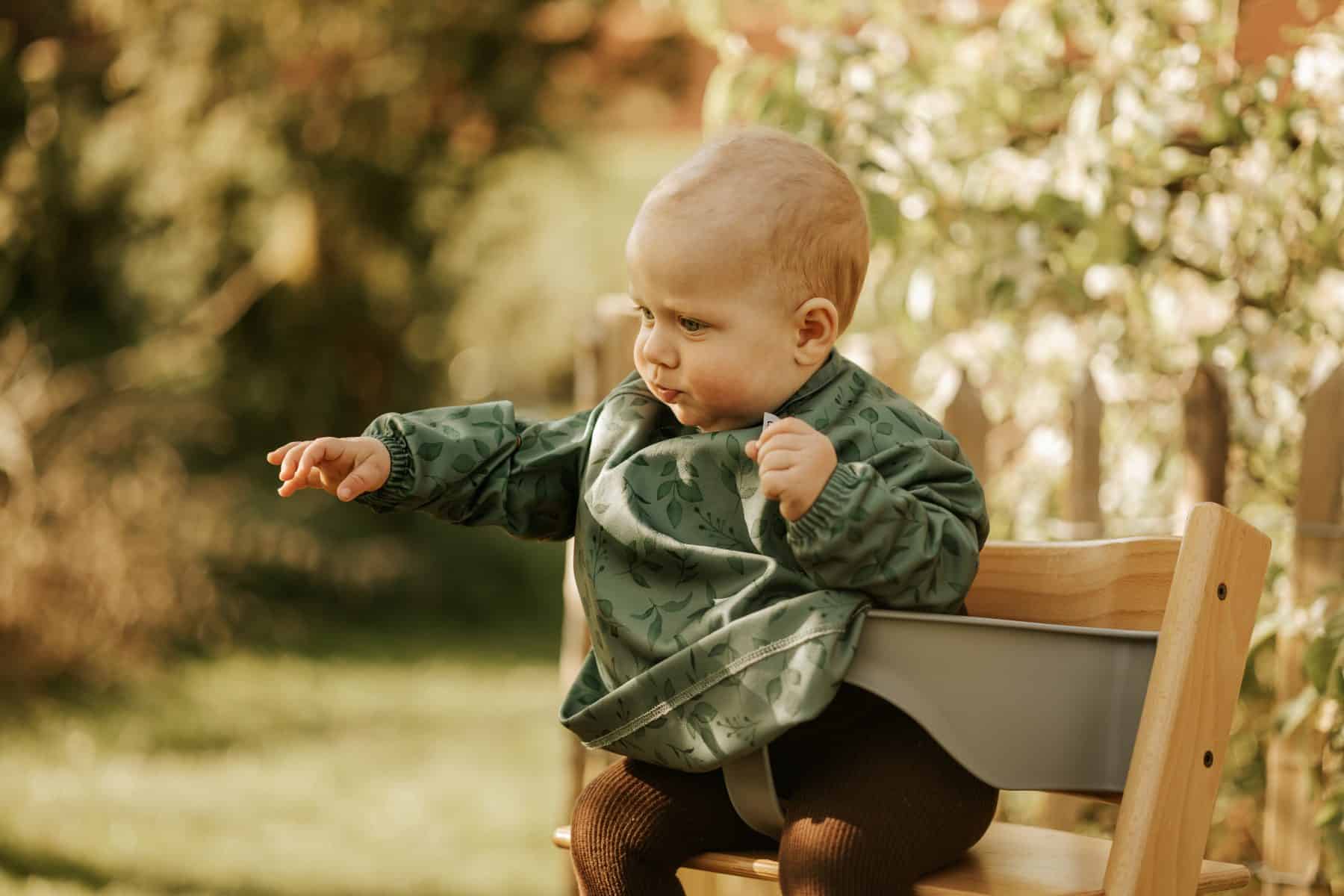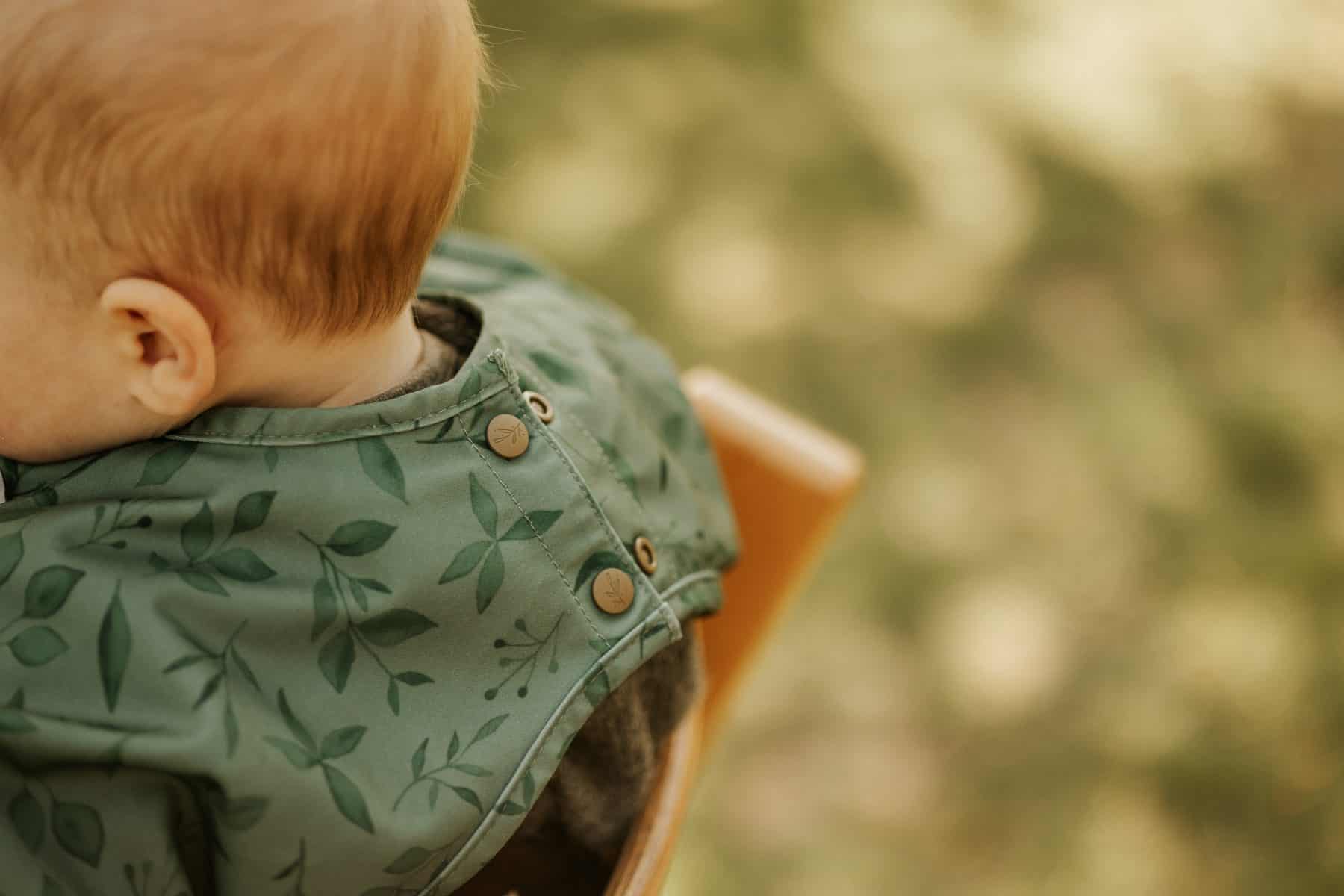 Explorer Bib
Dimensions
Height of belly piece 39 cm
Material
100% polyester with TPU (thermoplastic laminate)
Washing instructions
Wash
How do you wash a bib?

The bib can be wiped off after use. Wash it regularly in the washing machine up to 60 degrees. Unsnap the elastic before washing if it is still clean. This extends the life of the elastic. Wash before use.
Drying
How do you dry a bib?

The bib needs to hang dry. It dries very quickly.