Swim diaper that grows with the child
This swim diaper fits snugly around the waist and thighs but is loose-fitting everywhere else. It thus keeps everything inside in case of poop, without compromising on fit and comfort.
The swim diaper is very special as it is one size and can be adjusted in size with the snaps on the front of the diaper. On the sides, there are also snaps that can adjust the waist. The advantage of this swim diaper is that you do not have to go out and buy a new diaper every six months, as it is one size – which you will save a lot of money on in the long run. In addition, it is really soft to wear for your child and nothing will tighten, so there is freedom of movement.
Your child can use this swim diaper from about 8 to 16 kg.
The snaps on the sides make it easy to get the swim diaper on and off just like a regular diaper . This is beneficial in the case of poop. The cute cotton tie can be tightened or loosened, providing even more adjustment options.
On the inside there is a fine mesh material known from sportswear, which is soft against the child's skin.
You can advantageously use a medium wetbag to store the wet swim diaper and a small towel.
NOTE: This is not a diaper that absorbs and therefore it cannot function as a normal diaper. It is only designed to keep poop inside when the baby is in the water.
Some swimming pools require special brands of swim diapers. Contact the swimming pool staff and inquire about which rules apply to them.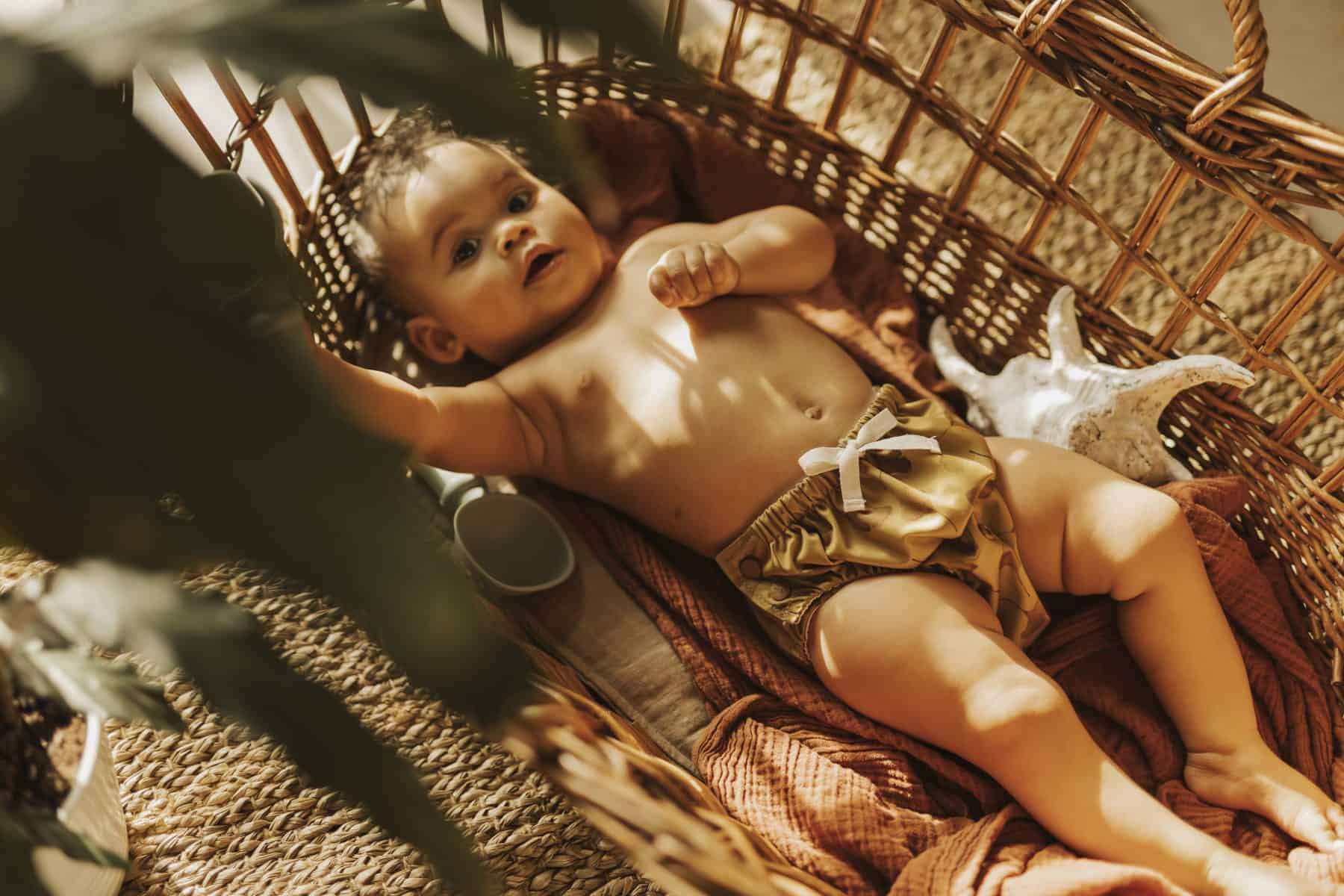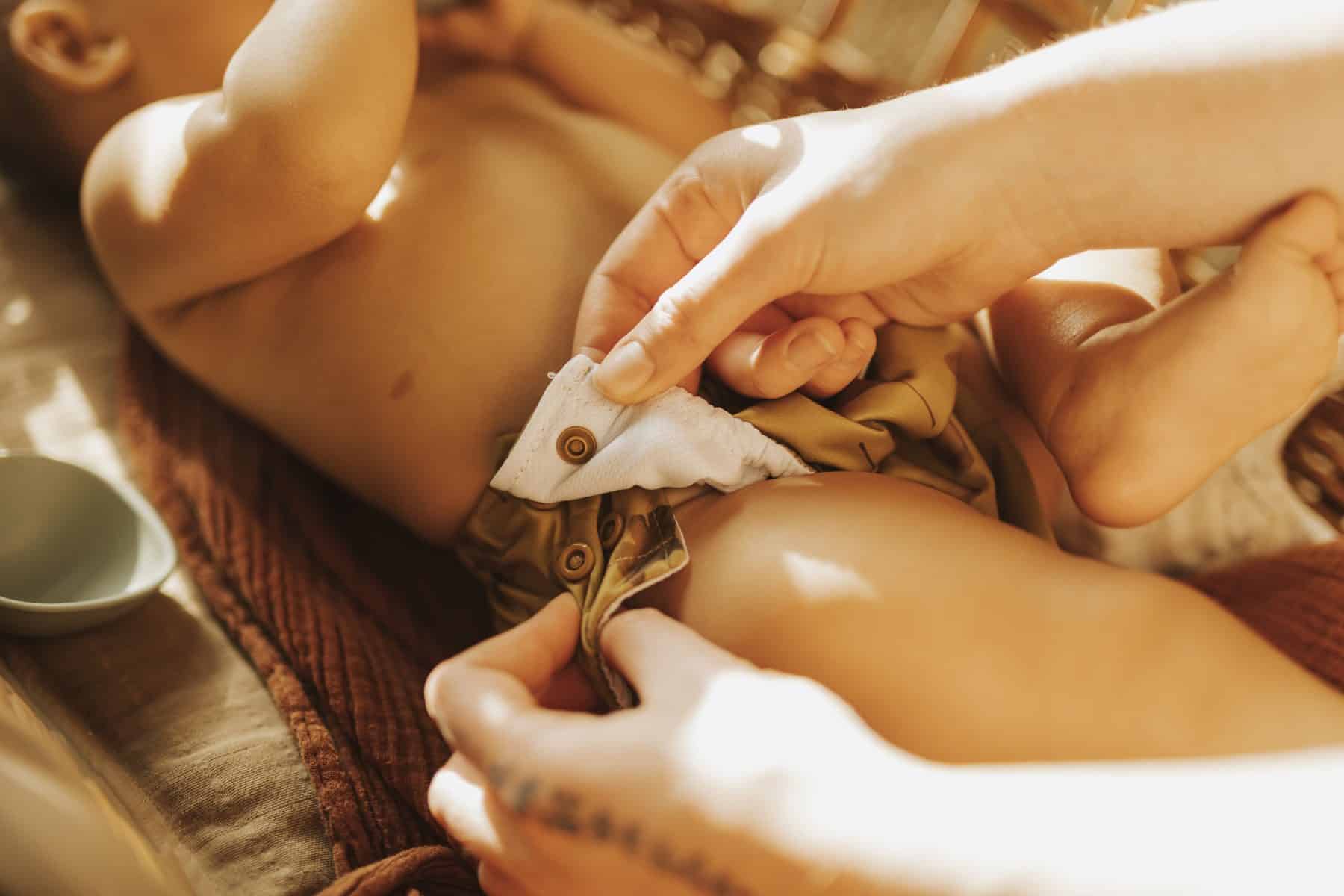 Specifications
Swim diaper
Material exterior

100% polyester with TPU laminate

Material inside

Athletic wicking jersey 100% polyester
Washing instructions
Wash
How to wash a swim diaper?

The swim diaper should be rinsed thoroughly after use to get off any salt water or chlorinated water. Can be washed at 40 degrees if there has been no poop in. If there has been poop in the diaper, then first rinse the swim diaper and then washed at 60 degrees.
Drying
How to dry a swim diaper?

We recommend hanging the swim diaper to dry. The waterproof laminating cannot withstand the high temperatures of the dryer, radiator, or direct sun.