Absorbency of two layers of bamboo
Elskbar Light Flow is a thin and discreet cloth pad that can be used on days when you do not bleed much. It also suits you who want extra protection when using the menstrual cup or if you need to freshen up your panties on the days when you don't have your period.
Against the skin, you have the softest bamboo velour, in the middle one layer of absorbent bamboo terry, and on the back waterproof TPU with the most beautiful leaves print.
The cloth pad has got wings that can be snapped around the panties to keep it in place.
Light Flow measures 19 cm in length and 5.5 cm in width when snapped.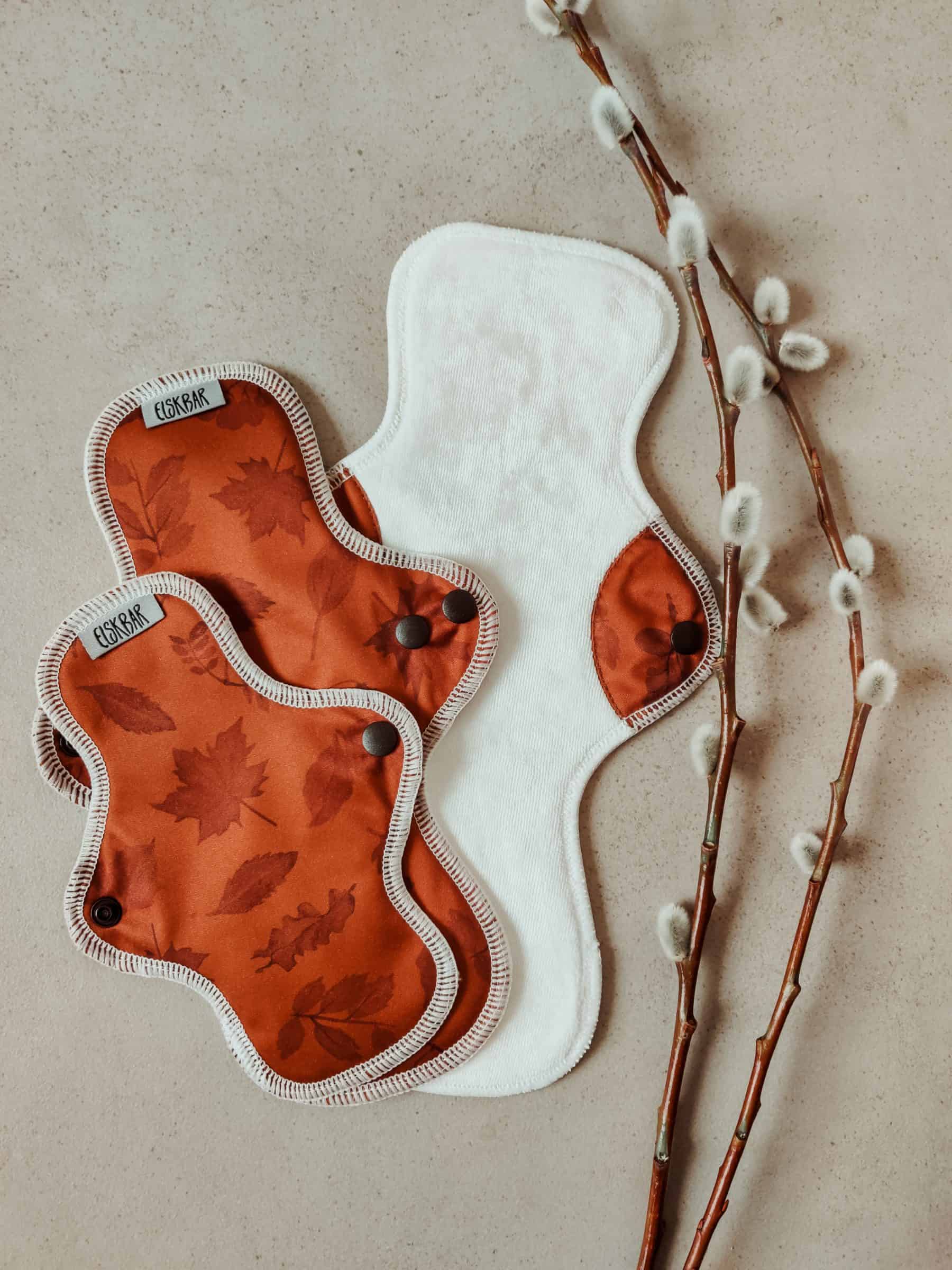 Specifications
Cloth pad
Outer material

100% polyester with TPU (thermoplastic laminate)

Inner material

85% bamboo
15% polyester
Washing instructions
Wash
How to wash cloth pads

If the cloth pad is full, it may be a good idea to rinse it in the sink in cold water before washing it in the machine. Wash at max 60 degrees.
Drying
How to dry cloth pads

If you want to take good care of your cloth pads you should hang dry them. High heat levels from the dryer can damage the waterproof TPU coating.